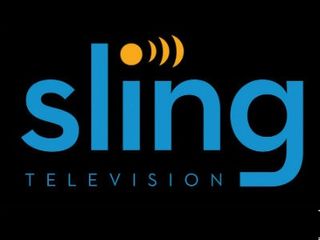 With Dish Network shedding more subscriber detail about Sling TV, disclosing that the OTT TV service ended 2017 with 2.2 million subscribers, a new 10-K filing also provides some more detailed historical data on Sling TV, which was launched just a little over three years ago.
RELATED: Sling TV Ends Year With 2.2M Subscribers
As Dan Rayburn, principal analyst at Frost & Sullivan and the chairman of the new NAB Streaming Summit, points out on Twitter, the filing shows that Sling TV managed to pull in about 623,000 subs during its first year, and added 1.5 million subscribers in 2016.
When viewed on a year-by-year basis, Dish said Sling TV added 711,000 subs in 2017, 878,000 subs in 2016, and 526,000 subs in 2015. The subscriber roll-up for the end of 2017 accounts, of course, for churn as those non-contract Sling TV signed up and discontinued service.
The 2017 sub total for Sling TV (which includes but does not break out subs for its single-stream "Orange" tier, multi-stream "Blue" package, Sling Latino and international-only customers) maintained the lead the Dish-run service has over a growing mix of virtual MVPDs, but that advantage could be fleeting by this time next year (or perhaps earlier), considering the faster rate of growth at DirecTV Now, AT&T's OTT TV service. DirecTV Now, launched in November 2016, added 368,000 subs in Q4 2017, extending its total to 1.15 million.

RELATED: Watch MCN: vMVPDs by the Numbers
Though Sling TV has helped to offset some of the losses from Dish's satellite TV service (Dish posted a net loss of 284,000 pay TV subs for all of 2017), it, like other no-contract OTT TV services, are exposed to higher levels of churn and produce lower-value subscribers based on average revenue per user.

"A lot of people churn off of OTT," Charlie Ergen, Dish's chairman, said Wednesday (Feb. 21) on the company's Q4 earnings call, adding that the churn rate is also "somewhat seasonal" (for events like March Madness) and driven in part by free offers and other promotions.

"So, one-month churn is particularly high in the [OTT TV] industry because people come in and out as a matter of convenience and can move around," Ergen said. "The second thing is there's a number of [services] with free offers and free hardware offers…or discounted offers, [so] you can move from player to player to player."
RELATED: 'Offer Surfing' of OTT TV Services a Growing Concern
On that point, he said it's theoretical, for example, that there are some college kids "who are going a year and never paying a dime for multichannel TV." Likewise, he expects those OTT TV players to get smarter about how they market and promote their services.
"People aren't suicidal out there in a capitalist society, so there'll be some discipline," Ergen added, noting that some OTT TV players are raising prices a bit as they add channels.
RELATED: YouTube TV Adds Turner Nets, Plans to Raise Price for New Subs
Dish said ARPU for 2017 was $86.43, down from $88.66, with the 2.5% decrease "primarily attributable" to a rise in Sling TV subs as a percentage of Dish's total pay TV sub base, and a shift of Dish TV subs to lower priced programing packages, Dish noted in the filing.
On the plus side, subscriber acquisition costs for Sling TV continue to be "significantly lower" than those for Dish's satellite TV service, which ended 2017 with a SAC of $751.
Thank you for signing up to Multichannel News. You will receive a verification email shortly.
There was a problem. Please refresh the page and try again.