TiVo Nearing Debut of 4K Mini: Report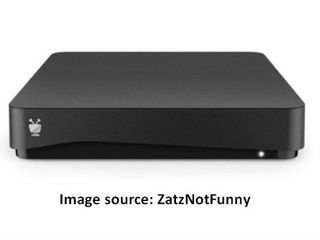 TiVo is nearing the debut of a "Mini" IP video device that would support 4K video and complement TiVo's retail-focused 4K DVR product, the Bolt. It might also serve as a whole-home complement to a new Arris-made gateway that is powered by TiVo's software and is targeted to MVPD partners.
RELATED: Service Electric Plugs In TiVo
ZatzNotFunny, first to report on the new 4K device, believes the 4K Mini will enter the market this fall, and judging by the look of the device, it "subtly carries forward the TiVo Bolt's design arc" and is "dropping the original trapezoidal TiVo Mini form factor."
TiVo's not commenting on the 4K Mini or the speculation surrounding the timing of the product's launch, but didn't deny anything either, noting that "the team is constantly working on creating and improving entertainment experiences."
Dave Zatz, the namesake of the gadget blog, also suggested that the new 4K Mini will have "Bolt-class processing power -- meaning it'll be a much more snappy and usable app platform than the legacy TiVo hardware provides…"
The smarter way to stay on top of the multichannel video marketplace. Sign up below.
Thank you for signing up to Multichannel News. You will receive a verification email shortly.
There was a problem. Please refresh the page and try again.