TiVo May Soon Get Its Voice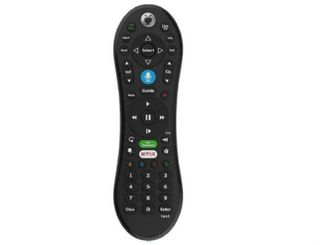 TiVo appears to be inching toward the launch of a product line that supports voice navigation, according to details uncovered by tech blogger Dave Zatz.
He writes on his blog, ZatzNotFunny, that TiVo has submitted a handful of trademark requests that include the TiVo Bolt Vox and TiVo Mini Vox, speculating that the meaning/origins of "vox" suggests that those products will fill a gap in TiVo's lineup and bring in voice control, something already supported by MVPDs such as Comcast,  Dish Network and DirecTV.
TiVo merged with Rovi last year, with the latter already having a natural language voice processing/navigation platform in-house that came way in part via Rovi's 2014 acquisition of Veveo. Dish is already using that TiVo/Rovi tech for its own voice remote, and recently complemented that move by integrating support for Amazon's Alexa platform on Dish's Hopper and Wally boxes.
RELATED: Rovi To Buy Video Voice Search Specialist Veveo For $62M
TiVo's staying mum on it, saying only that it has nothing to announce at this time.
RELATED: Dish Finds its Voice
However, it wouldn't be a big surprise to see TiVo add voice navigation to its retail line and add a feature that is already offered by streaming platforms from Roku, Amazon, Apple and Android TV. And it makes sense that TiVo will also add this capability to products it tailors for cable operators and other MVPD customers.
Zatz tells us that it's his understanding that the image of the remote above is of an MSO version, but that TiVo will also create a retail version without the on demand button.
Weekly digest of streaming and OTT industry news
Thank you for signing up to Multichannel News. You will receive a verification email shortly.
There was a problem. Please refresh the page and try again.