TiVo Has 'BIG' Plans For CEDIA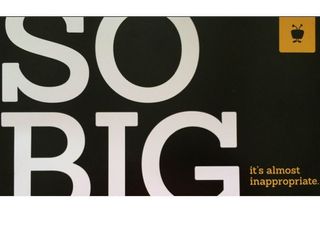 TiVo isn't letting the cat out of the bag yet, but the company clearly has some new product plans in store for the upcoming CEDIA (Custom Electronic Design & Installation Association) confab, set for Sept. 10-13 in Denver.
As Dave Zatz points out on his gadget blog, ZatzNotFunny, speculation is that TiVo will use CEDIA to unveil a higher-capacity version of its DVR platform.
According to TiVo's teaser materials for CEDIA, which emerged on the TiVo community forum, it's promising to unleash something "SO BIG…it's almost inappropriate." Another notes that TiVo will use CEDIA to show off "What other DVRs dream of being when they grow up."
TiVo's current top-of-the-line retail model, the $600 Roamio Pro, comes with 3 terabytes of storage – enough to record 3,000 hours of standard-definition video or 450 in HD format – and six tuners.
Zatz points out that TiVo has previously boosted storage on older Elite and XL models, and wonders now if TiVo will come out with a new model that sports 4-6 TB or allow users to tie together the storage, recording and tuning capabilities of multiple DVRs, along the lines of the approach Comcast is taking with an set-up that lets customers record up to 15 shows at once by linking together three X1 HD-DVRs. Among other recent examples, Verizon's new FiOS Quantum TV offering lets customers record up to 12 shows at once by combining the functions of two Arris-made Verizon Media Servers. Cablevision Systems, meanwhile, recently upgraded its network-based DVR so its customers can record up to 15 shows at the same time.
So, the bar is clearly there. TiVo just needs to figure out a way to raise it.
There's also speculation that TiVo will add 4K support or push ahead on a cloud DVR product that it's been testing with Virgin Media and other service providers. Among those possibilities, TiVo has already acknowledged that it expects to add native 4K video support later this year to its Roamio retail product line, as well as the software that runs on MSO-leased boxes.
But given the audience that CEDIA caters to, expect TiVo to unveil a few bells and whistles that will resonate with the high-end, custom install market.
The smarter way to stay on top of the multichannel video marketplace. Sign up below.
Thank you for signing up to Multichannel News. You will receive a verification email shortly.
There was a problem. Please refresh the page and try again.