TiVo CEO Drops More Aereo Hints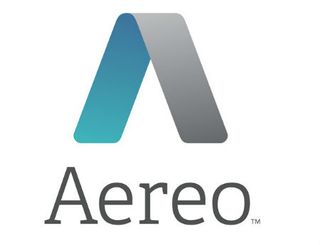 TiVo's plan to create a service along the lines of Aereo, but "done legally and better," as TiVo CEO and president Tom Rogers put it recently, is still murky, though the company is expected to reveal all at an event in San Jose sometime in July.
In a brief interview Wednesday, Rogers wouldn't let the cat out of the bag, but dropped some hints suggesting that whatever TiVo does have in mind, expect it to build on what it's started with the Roamio OTA, a new DVR model sans CableCARD slot that's targeted to cord-cutters, enabling them to combine over-the-air TV with over-the-top video and essentially create their own video service bundles.
"We haven't been very specific about it," Rogers acknowledged, "but it will certainly build on what we currently are doing in the OTA space, fully recognizing that there are…consumers out there that are going beyond where Aereo was when it came to recording network signals."
Notably, TiVo acquired only Aereo's trademarks and customer lists for about $1 million in March following a bankruptcy auction. Other parties snapped up Aereo's patents and some of the now-defunct company's equipment and technology.
We'll know more this summer, but I think that scenario makes it unlikely that we'll see TiVo build and operate its own antenna arrays, a la Aereo, to capture OTA signals and redistribute them via the Internet. Given Rogers's most recent comments, I'd expect the coming product to include expansions and enhancements to the Roamio OTA, perhaps with a cloud DVR component.
The Roamio OTA is starting off as a retail product, but Rogers also talked up how it is also being positioned to help MPVDs counter the small but growing cord-cutting threat.
"Increasingly, we're hearing from cable operators on this who say, 'Hey, we need to have some way of relating to the broadband only subs that are not taking our video package…and provide us with a way to do that with a combination of a device and an interface where we as operators don't have to bear programming costs,'" Rogers said. Cablevision Systems, which is not one of TiVo's MVPD partners, has already begun to market specialized cord-cutter packages.
That approach, Rogers said, gives MVPDs "a nice way of allowing people to get network signals without their paying retransmission consent in a nice way for consumers to integrate whatever streaming services they want that don't involve payment by a cable operator for programming."
Frontier Communications is the first and only MVPD so far to announce plan to market the Roamio OTA to broadband-only subs, but expect more to join the club. Frontier president and CEO Dan McCarthy told an investors conference last week that a trial with TiVo is underway.
"We have some interesting discussions going on with various operators on that front," Rogers said. "I think they're quickly concluding that it's not a question of encouraging cord-cutting, but that there are people who are going to not want the video package but are going to want broadband. And they [the operators] want to be able to maintain as close relationship as they can."
The smarter way to stay on top of the multichannel video marketplace. Sign up below.
Thank you for signing up to Multichannel News. You will receive a verification email shortly.
There was a problem. Please refresh the page and try again.