TiVo App for Fire TV Nears Launch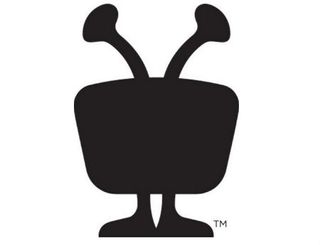 Ira Bahr, TiVo's chief marketing officer, jumped into the TiVo Community Forum (which isn't part of TiVo) this week to take a bunch of questions about the company's direction following the introduction of the TiVo Bolt.
You can read the whole thing here, but here are a few takeaways:
- TiVo's app for the Fire TV is expected to launch next week.
"At this time we are supporting recorded content," Bahr wrote, noting that any live shows recorded to the DVR are accessible via the user's MyShows Folder.
His answer came in response to a question from tech blogger Dave Zatz, who has more detail on what TiVo has in mind for the Amazon platform here, but essentially the app would turn a Fire TV into a client that would run off the main TiVo box. In July, TiVo introduced an update that lets its customers stream recorded shows to Apple TV (via AirPlay).
This is also coming about after TiVo's moved away from Adobe Flash for its user interface and applications and converted to the open-source Haxe multiplatform programming language, a move that gives TiVo a path to have its experience run on non-TiVo retail CE devices such as smart TVs, Xbox consoles and the aforementioned Fire TV.
-And what about the Bolt's funky design?
"If TiVo wants to be noticed (and we do) my view is that we have to look different," Bahr explained. "Fact is if you were to stack all 10 or so TiVo models and stand back a bit you would have a hard time seeing any difference. We thought it was about time to begin exploring more than just a front bezel treatment on a square metal chassis…"
-And how does SkipMode compare to Dish's AutoHop?
"TiVo is WAY better," said Bahr, a former Dish exec who oversaw the product planning and marketing the Hopper platform.
But why does he think it's better?
"DISH only does four nets; DISH only does PrimeTime," Bahr explained. DISH's feature is not [available] until 24 hours after a show airs, and in some cases as long as a week after. SkipMode covers almost all of the most watched shows in America, and gives you the feature within minutes of the show's conclusion."
-And those non-CableCARD approaches that TiVo's working on?
Bahr declined to announce any specific timelines, but said TiVo continues to work with its partners. Comcast's one of them, and TiVo's also in discussions with Charter about supporting that MSO's downloadable security platform on its retail platform.
Thank you for signing up to Multichannel News. You will receive a verification email shortly.
There was a problem. Please refresh the page and try again.