Time Warner Cable Takes Control of Image, Credibility in New Ad Campaign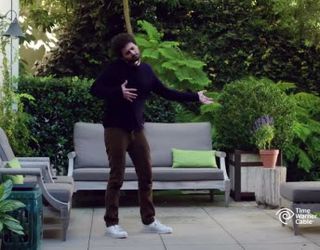 You may have seen the commercials. The one where the guy is on hold with the cable company and does his own self-soothing dance to the "elevator music" on the phone while he waits…for less than a minute.
Or, the woman settling in for a long day's wait for the cable guy, only to have him promptly show up at her door. Immediately the ad cuts to a Time Warner representative who makes a full apology to the customer comfortably "waiting" for the cable company…because there is now no more waiting, just a swift solution.
This is Time Warner Cable? You bet it is. The company is displaying examples of the horrible customer service that made it notorious and replacing it with examples of timely, quick solutions.
Small But Meaningful Change
While the ads may be funny and clever, they also show TWC taking control of its image and credibility. The company is changing its customer service story into one of humility, ownership and innovation. By being accountable in its advertisements, TWC is acknowledging consumers' past grievances, while committing to tangible service improvements. The choices are smart, proactive and surprisingly small. But, the small changes are the most meaningful in customer service. They help build trust in and loyalty to the brand.
Get Your Customers Talking About You Less
When making the customer experience better, the impression customers have of a business will improve as well. Happy customers are not as damaging because they talk less. In the 2014 AMEX Global Customer Service Barometer study, respondents said they would tell nine people if they had a positive experience at a business, but they would tell 16 people if they had a bad one. Nearly double the number would talk about their bad customer service! If TWC can improve upon this, it gives people less to talk about. This is the ultimate in brand damage control: utilizing the power of customer service.
Perception Is Reality
The Customer Satisfaction Index rates subscription television service and Internet service providers as the lowest on its scale, with a 62% customer satisfaction rating. As one of the major players in these two fields, TWC has a lot to gain by changing its customer service standards and improving customer perception. Perception is indeed reality. And if the perception customers have of a brief moment of service with the company has improved, it is likely to color their impression of the brand as a whole. TWC's efforts to make small improvements to its service are likely to improve the impression its customers have of the entire business.
TWC is focusing on the small things that can make a significant impact on its customers: wait times and punctuality. The company is building trust with customers by making its solutions timely and swift, and by doing so, is making its brand trustworthy. This improved trust has translated into customers, with TWC reporting a 4.9 percent improvement in revenue in Q4 of 2015. According to CEO Rob Marcus, TWC will "continue to improve the customer experience and build value for our shareholders." Great news for TWC, and even better news for its customers.
Kate Edwards is a consultant, service expert, executive coach and author ofHello! And Every Little Thing That Matters(Palgrave Macmillan).
The smarter way to stay on top of the multichannel video marketplace. Sign up below.