Time to Strive for an 'A' in Reaching MDUs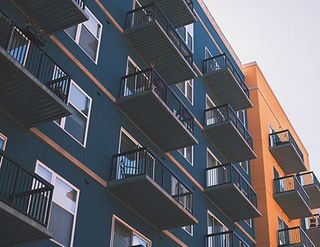 For years, I've always felt that the large cable companies gave the multifamily market (also known as "MDU" for multi-dwelling units) a "B" effort. They would throw a few single-family marketing campaigns at this segment, maybe do a direct-mail drop or a door-hanger field push, and hope for the best. My favorite effort was dumping a box of new fresh brochures in the leasing office. But this is not a marketing plan.
A cable executive once told me, "look, we don't really like this market. There is too much churn, too much CPE that goes missing, difficult property-manager procedures, inconvenient property access issues and high bad debt. What's to like?"
In many cases, he was right. Historically, the MDU market — particularly apartments, which today represent almost one-third of U.S. housing — has very high churn. Many communities will churn more than 60% to 70% a year, meaning the average cable customer may only remain with their provider for 12 to 14 months.
Additionally, upon "move-out," set-top boxes go missing, and collecting past revenue can be difficult. Plus, unlike with single-family homes, the cable company has to send a technician to the leasing office (during their hours), hope that the leasing agent isn't out showing an apartment, and complete the work order, sometimes dealing with old cable wiring and poor design.
It's easy to see why the cable guys didn't love this market.
More of the history: In the late 1990s and early 2000s, the direct-broadcast satellite guys — DirecTV and Dish Network — were very effective at capturing a solid share of an MDU community. Even with specific FCC regulations on how to install an individual satellite dish, property managers would often look the other way to win a customer. How do you tell a $10,000-a-year renter that he or she can't install a satellite dish, especially in a soft apartment market?
Then the telcos appeared in the mid-2000s, and added to the malaise. First, they offered ridiculous door fees (upfront incentives) to property owners to gain entry, and followed it up with crazy-cheap packages to incentivize customers to switch.
But today, the math on this market has clearly changed, and it's time to look at the current context to appreciate why it is a good idea to drive up your MDU GPA.
First of all, the MDU market is growing faster than any other segment of the industry. It's added more than 1 million new households through increased occupancies and new construction in the past couple of years.
Secondly, the MDU market consists of a disproportionately large number of millennials, who consume broadband first and TV second. While they may subscribe to an OTT service or two, they no longer take expensive DVR packages with several HD boxes, alleviating expensive capex investment for a short-term customer. This consumer wants your fastest Internet.
It gets better. They won't clog your call center with phone calls; they only order online. There are no truck rolls. Many of them will do the install themselves. And please don't send them a paper bill (they are concerned about the environment). Be sure to let them sign up for auto pay.
These trends have led to a 90%-plus penetration rate for high-speed Internet, often at the highest-speed tiers.
Today, MDU property owners are considering offering broadband on a bulk basis (covering 100% of their units under one agreement). This reduces churn, bad debt and property-service issues. It's exploding today in student housing, senior housing and condominium communities.
This has lead to renewed interest in the MDU market. It makes great sense given the recent trends. Here's hoping you experience this trend too, and give it your "A" effort in the future.
Bryan J. Rader is CEO of Bandwidth Consulting LLC.
The smarter way to stay on top of the multichannel video marketplace. Sign up below.
Thank you for signing up to Multichannel News. You will receive a verification email shortly.
There was a problem. Please refresh the page and try again.