Time's Up for Media's Gender Imbalance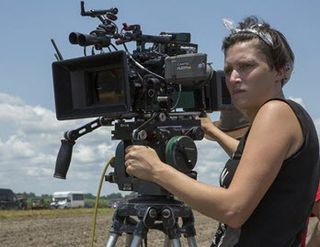 Last week the nominations for the Oscars were announced. For the first time in history, a woman — Rachel Morrison (pictured) — was nominated for the best cinematography award (for Mudbound). Mary J. Blige was the first person nominated for both an acting performance and original song in the same year (also for Mudbound). Lady Bird, from Greta Gerwig, is the 13th film directed by a woman to be nominated for best picture.

Maybe 13 will be a lucky number for these women role models. I know I certainly hope so. But I also know that going forward we need more than luck — because there is still more work to do.

For too long, women in media have not had the same recognition or opportunities as their male counterparts. In the 90-year history of the Oscars, only one woman — Kathryn Bigelow — has ever won the award for best director. Moreover, not one woman of color has ever been nominated in the category.

Times's up — in so many ways. Because this isn't right. It's apparent that while talent is equally distributed, opportunity is not.

From my seat at the Federal Communications Commission, I see this every day. In meetings and events in Washington and on the road, I can't help but be reminded. The number of women in leadership roles in the communications sector I encounter is simply too few. The data prove it. While women hold just over half the jobs in the new economy, they hold less than a quarter of the jobs in all science, technology, engineering and math occupations.

In media and entertainment, women account for more than half of moviegoers, but in recent years they have been directors of less than 5 percent of the top-grossing films. Moreover, women represent less than 30 percent of the protagonists on screen.

Furthermore, in media and entertainment, this absence is important. Storytelling is an incredible power. What we see on the screens all around us tells us so much about how we see ourselves as individuals, communities and a nation. The absence of women and women of color — on and off screen — is striking.

So when Oscar night rolls around, we can and should cheer for the almost unprecedented number of women up for awards. We owe it to them — and the many women who wish to follow in their wake — to do more than offer our applause. That means doubling down on incubators, projects and pipelines to build a more diverse future.

But it's just as important to consider what can be done right now to bulk up the number of women with opportunities to act, write, edit, create, produce and direct. It's a task everyone can commit to because the adage is true: If she can see it, she can be it. Because while the slate of nominees this year reflects real progress, we still have more work to do.

Jessica Rosenworcel is an FCC commissioner. Follow her on Twitter at @JRosenworcel. Photo of Rachel Morrison on the set of Mudbound by Steve Dietl/Netflix.
The smarter way to stay on top of the multichannel video marketplace. Sign up below.