Three Steps to Better Measurement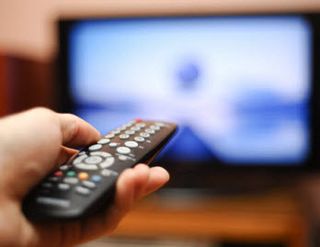 The television industry has been clamoring for a solution on attribution for obvious reasons — cord-cutting and digital have been eating into TV ad budgets, and the industry is looking for sophisticated measurement solutions to understand TV's impact on return.

It's why executives from Viacom, Fox, Discovery Communications, Time, ABC, ESPN and many more met in October to discuss the possibility of adding a new measurement metric with the focus on attribution and outcomes. Code named "Thor," the solution could satiate the cravings TV advertisers are having to tie their commercials to something they have long sought — namely, proof their six-, 15-, 30- and 60-second ads result in tangible purchases. The need for better measurement for TV is evident.

Related: Networks Plan Q1 Test of Data Plus Math Ad Attribution Platform

Unlike its digital counterparts, TV can be notoriously challenging to measure, but it's also one of the most powerful channels in the marketing toolbox. TV advertising can help reach a massive amount of people — quickly — but proper measurement has been a tough nut to crack.

Making a Complex Task Possible
TV has become part of a holistic experience deeply connected to digital activities. And marketers have tried to keep up by adapting the formats we use. There is no longer a straight line from long form DRTV to 1-800 numbers or from vanity URLs to purchase. It's all a part of a more complex journey, and it should be measured as such.

While the ways that we watch and advertise on TV have changed, its dominance of budgets has not. With so much of the marketing budget at stake, accurate return on investment isn't just a nice piece of the pie, it should be your No. 1 measurement priority. This is where TV attribution comes into play.

Effective TV attribution requires a data science-driven approach instead of assumptions, intuition and other questionable correlations that could be used to describe the "good enough" measurement techniques of the past. An analytically robust approach to TV attribution helps marketers measure the impact of TV and return on investment. It approaches performance TV measurement differently by applying analytics to TV data and uncovering what's truly working and why. It calculates how well you're hitting your business objectives, extracts value from your current data and, perhaps most importantly, definitively proves ROI.

As with all measurement plans, successfully implementing these metrics depends on organizational readiness in three primary areas: data, technology and cultural framework. TV attribution is no exception. Whether you're handling the analytics in-house or partnering with a solution provider, you'll need to be prepared to ensure successful implementation. To help you do this, here are three steps to get started.

Define Your Business Goals
TV attribution starts with a clear understanding of what you're trying to measure and how you want to use that information. A robust measurement practice answers specific and targeted business questions such as:

■ What is my baseline without TV?
■ What is my TV ROI?
■ Where should I spend my next dollar to maximize TV return?
■ What stations, programs and/or creative are most effective?
■ What tactics will get me more scale?
■ How can I get conclusive results for testing with these programs or spots?
■ How does TV influence other channels in my media mix?

Answering these questions will help map the appropriate KPIs needed to ensure everyone is on the same page with what's being measured and why.

Collect and Prepare Your Data
A necessary component to get up and running with TV attribution is getting access to the right data sets.

Data ownership and governance continues to be a huge issue for marketers. Historical data may be paramount for analysis, but it's found within multiple silos such as your technology partners and agencies and is spread across multiple systems of record. You need to make sure there is a centralized source of marketing data that partners can feed into — with identified owners — that can be tasked with being accountable for the data. This way, you can ensure the data is supporting the organization's growth as transitions are made, while also facilitating future analysis.

Having access and ownership of the data gives marketers the ability and control to receive the most up-to-date insights. To enable accurate modeling, I'd recommend having two years of historical data in place to ensure you're capturing seasonality and dynamic patterns of consumer behavior. A year or more of historical data allows for advanced machine learning algorithms to uncover the most impactful information.

Analyze for Trends and Insights
With your data collected and prepared, you can go beyond basic statistical analysis to find real answers. Depending on your business objectives, you may focus on long-term baselines or short-term impacts. A well-planned approach will help with both.

Once you identify the trends and impacts, the benefits of TV attribution are undeniable and include insights on the best length of the ad, categories or programming changes to cut back on waste and find new customers and evaluate what time of day works best.

Attribution continues to give advertisers and marketers frustrations, but it is critical for the industry to achieve ROI. TV attribution provides marketing organizations with a powerful way to make effective decisions and get the best return possible for TV media spend — and a solution can be implemented in as fast as a couple of weeks. TV marketers shouldn't have to settle for "good enough," and with these steps and paths crossed, you'll be able to gain fast, accurate, actionable insights designed to drive business impact.

Brian Baumgart is co-founder and CEO of Conversion Logic, a cloud-based marketing analytics platform.
Weekly digest of streaming and OTT industry news
Thank you for signing up to Multichannel News. You will receive a verification email shortly.
There was a problem. Please refresh the page and try again.