There Goes The Neighborhood!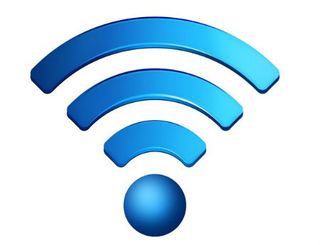 Cablevision Systems is jumping on a trend that's already hot in Europe and heating up at Comcast with the relatively recent introduction of secondary SSID signals that turn home-side wireless cable modem gateways into quasi-public hotspots.
Cablevision CEO James Dolan made reference to the ongoing rollout of these "WiFi smart routers" on last week's earnings call, noting that they're putting the MSO on track to expand its WiFi network to about 1 million access points by the end of the year.
Meanwhile, Comcast is in position to breach the 8 million mark through its deployment of WiFi access points in outdoor locations, business venues and the expansion of its neighborhood hotspot initiative.
Cablevision is currently using its WiFi network primarily as a free perk for existing cable modem subscribers, including those that get broadband from other MSO members of the "Cable WiFi" roaming alliance (Comcast, Time Warner Cable, Cox Communications and Bright House), though Cablevision has also begun to offer a paid option to non-subscribers.
But will Cablevision eventually go beyond that and look to offer a hybrid mobile service that uses both WiFi and cellular? Nothing's been announced, but Cablevision is promising something that will be "disruptive" to the wireless data market.
"I think you're going to see new products," Dolan said. "I think you're going to see some of these products are going to be rather disruptive, mostly likely to some of the current marketplaces, particularly the wireless data market."
Expect Cablevision "to be aggressive in finding and rolling out new products that ride on that [WiFi] network," Dolan added.
And usage on that network continues to rise. More than 1 million "unique households" tapped into the Optimum WiFi network in the first quarter, a 30% year-on-year increase, said Cablevision COO Kristin Dolan.
The smarter way to stay on top of the multichannel video marketplace. Sign up below.
Thank you for signing up to Multichannel News. You will receive a verification email shortly.
There was a problem. Please refresh the page and try again.