Television Is a Two-Way Street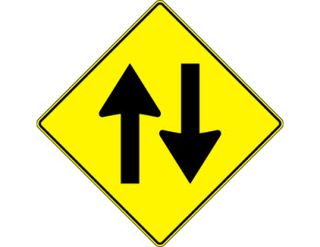 Say goodbye to the American couch potato. No longer are TV viewers content to just sit on the couch, flip through channels until they find something semi-entertaining. Today, they don't think twice about fast-forwarding through irrelevant ads or cutting the cord on cable packages. They expect seamless, on-demand and more personalized viewing across whatever screen they want to watch their favorite content.
The recent shifts in TV-viewing habits are nothing short of revolutionary. Aided by a wave of new Internet-based technologies, the medium has been transformed into something viewers take an active part in shaping.
From media companies to advertisers, everyone has to adapt to this radically changing environment. We must come to terms with the fact that traditional one-way television has experienced the same fate as black-and-white sets and rabbit-ear antennas.
Television Comes Back to the Living Room?
The consequences of this sea change have been dramatic. The pace of cable and satellite subscription cancellations – so-called "cord cutting" – has accelerated, up 12 percent this year. Cord-cutters have given way to a separate group known as "cord-nevers" – the quarter of millennials who never signed up for cable in the first place, and likely never will.
However, this doesn't mean that TV sets are going dark. For the first time ever, the majority of U.S. households have at least one TV connected to the Internet. That's 6 million more homes than just a year ago. And consumers are also starting to prefer TV-connected devices like Apple TV, Roku and gaming consoles in lieu of traditional cable. According to Adobe Digital Insights data, these devices have seen 143% sales growth since last year. When we consider all the ways in which consumers now access TV content, overall use has risen 2.6% for average household viewing.
When the term "TV Everywhere" was first coined, the industry anticipated that mobile devices would become a dominant means for viewers to enjoy TV content; the numbers indicate this is no longer happening. Consumers have brought TV back into their living rooms, albeit in a completely different form.
Ad Dollar Tug-of-War
When it comes to monetization, the industry is at a juncture point. As audiences become more transient across linear and digital screens, the ad dollars have not caught up to a multiscreen environment. As much as this poses a challenge, this story is one about opportunity. With TV content being unleashed across digital channels, a flood of new data becomes available. Like with the best mobile apps or desktop websites, data is the key to building audience intelligence and serving experiences that are more relevant and personalized. Advertisers would be able to drive higher ROI and media sellers can charge more for specific audience profiles. And, this data is also beginning to be used to make linear television more relevant and personalized too.
With audiences increasingly ignoring ads that are irrelevant to them, this becomes more critical than ever before. If a beauty retailer wants to target female millennials, they must go beyond blanketing an ad based off the characteristics of a particular show and engage a specific segment of viewers that can actually act on the ad. It's also important that female fans aren't getting hit with the same ad on every device they use multiple times throughout the day. Managing a cross-device audience is paramount in today's multi-screen advertising execution.
TV advertising is going through one of the biggest shifts the industry has ever seen. With data as the foundation, we can get to a place where consumers receive more personalized content, while advertisers and media sellers can better engage viewers with higher ROI.
Getting Personal
Simply getting content to viewers where and when they want it – once the central challenge – is no longer enough; consumers now expect experiences that are tailored specifically to them. As we look ahead, the ability to refine content discovery and recommendations with either hinder or propel audience engagement. With an increasing number of content options, this is even more important.
Data has another big role here, as media companies must gather data from various channels to build an understanding of individual viewers – at scale. Emerging technologies such as machine learning and data science will become more critical, as a means to differentiate when competition heats up.
Imagine being served a TV show based off everything from how quickly you abandoned other shows to your most-watched genres. Or, visualize an interface that not only displays your favorite channels but also pulls from a Facebook feed to learn what your friends are buzzing about.
TV will always have a central place in American life, but viewers will no longer be the unwitting subjects of a one-way experience; they will be driving that experience. Media companies face a choice: either empower viewers to watch what they want and deliver highly engaging experiences, or get left behind.
-Jeremy Helfand is Vice President, Primetime at Adobe
The smarter way to stay on top of the multichannel video marketplace. Sign up below.