Taking 'Freewheel' For a Spin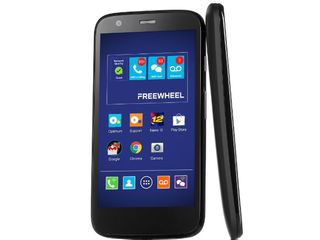 Following the launch of Freewheel, Cablevision Systems' new WiFi-only phone service, on February 5, the reviews are starting to trickle in from sources such as GigaOm and Consumer Reports.
The early verdict is that the service shows some promise and a decent option for certain use cases, but will likely serve as a niche product in its current form.
GigaOm's Kif Leswing sees Freewheel as a possible blueprint for similar services from other cable operators, but "[i]f you're looking for a smartphone replacement, you'll probably find Freewheel to be a disappointing service. But if you want a home phone that you can take with you, then Freewheel might be right for you." Leswing also noted that it's not clear to him what Freewheel does better (or cheaper) than traditional mobile phone plans.
On the plus side, he said the Moto G, the first model to support Freewheel, is a "solid device," and also liked that caller ID is handled via the Freewheel dialer app.
He also liked the service's call quality and had few troubles when connecting to a strong WiFi signal, but also experienced some of the challenges faced by a WiFi-only service that doesn't fall back to cellular -- there's "some wonkiness if you walk out of a network's range when you're making a call — you'll simply lose service." But he was impressed by Freewheel's ability to auto-connect to hotspots on Cablevision's WiFi network.
Check out his full review here.
Consumer Reports also weighed in with a review of its own, which also bemoaned the lack of a cellular backup feature, but agreed with Cablevision's general stance that Freewheel is best suited for consumers who "spend a lot of time in Wi-Fi-rich environments, including colleges, offices and homes."
Mike Gikas of Consumer Reports also liked Cablevision's pick of the Moto G and said its testers were able to maintain calls as they moved around in areas with access to Cablevision's WiFi network (here's a video of those testers in action).
Here's the review's bottom line: "A small subset of Cablevision customers may find this new service useful. But until the company adds more phones, brings down the price for all customers, and adds a cellular-connection option, Freewheel will remain a niche product."
Cablevision, meanwhile, has said it doesn't feel the need for a cellular backup option because users of Freewheel will be using it predominantly for data.
The smarter way to stay on top of the multichannel video marketplace. Sign up below.