Study: Social TV Alive and Well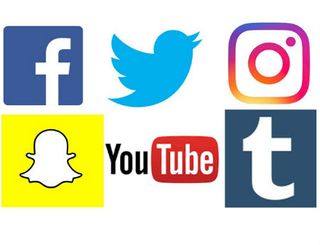 Though some platforms are performing better than others, social TV appears to be alive and well, according to a new survey of U.S. consumers by Ring Digital llc.
Some 23.9% of U.S. adult Internet users engaged in social TV behavior in the last month, meaning they have used a social platform to vote, post, share or otherwise comment on their TV-viewing activities, Ring Digital found in its Spring 2017 Social TV Index (registration required).
The study, Ring Digital's sixth on the topic over a span of three years, found that there's some room for growth, as 13% said they have thought about engaging in social TV behavior, while 62.9% said they have not, based on a sample size of 841.
Among individual platforms, Facebook (71.6%) was the most popular for TV-related social media actions, followed by YouTube (33.8%), Instagram (32%), Snapchat (29%), Twitter (23.5%), and Tumblr (7.1%). In an emailed summary of those findings, Ring Digital's Brian Ring noted that social TV interaction via YouTube, Instagram and Snapchat grew while "Twitter's lead in Social TV seems to have vanished."
By genre, news was the biggest driver of that social TV interaction, followed by dramas, which unseated sports.
The study also found that 21.7% of people who engaged in social TV said they used a hashtag they saw promoted in a television ad, with 6.6% saying they did so frequently.
The big two effects of social TV, the study found was that it helps TV shows to get discovered (36.7%), and increases the consumer's enjoyment of TV (36.9%). A smaller group (16%) said social TV engagement increases their viewing of live TV, and 14.5% said it increases the amount of time they watch TV.
Keying on another emerging social networking strategy, almost 22% (of a sample size of 1,105) said they had viewed at least one live stream on a social platform.
The smarter way to stay on top of the multichannel video marketplace. Sign up below.
Thank you for signing up to Multichannel News. You will receive a verification email shortly.
There was a problem. Please refresh the page and try again.