Streaming: The New Normal?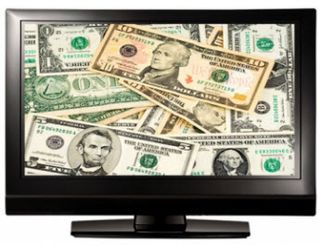 Just a couple of years ago, over-the-top (OTT) service was being called "an attractive new gateway to reach TV viewers." But, today, it seems that almost everyone is using OTT services – streaming of video content over the Internet without the involvement of a multiple-system operator in the control or distribution – either to supplement traditional cable TV services or sometimes as a total replacement for pay TV.
A recent Parks Associates survey found that 7 percent of broadband households, or 8.4 million households, in the U.S. subscribe to at least one OTT service but not to a pay TV service. This demographic includes both "cord cutters" – former pay TV subscribers who have opted for OTT streaming services instead – and "cord nevers." Cord nevers are the younger college generation raised on social media and Netflix, who are used to any content, any time, on any device. Viewers in this generation often decide not to sign up for pricey cable packages when they move into their first apartment.
\
While the "cord cutting" impact on the pay TV industry can be dismissed as minor, the Parks Associates survey also shows that 57 percent of U.S. broadband households now subscribe to an OTT video service. This indicates that "cord shaving" has now become a mainstream phenomenon. When OTT supplements traditional pay TV, subscribers are likely to cut back on existing pay TV services as they evaluate their entertainment options.
A Tipping Point in Terms of Revenue
At the NAB conference earlier this year, SeaChange CEO Jay Samit told audiences that the cable industry has already reached a "tipping point," which he defined as cable companies making more money by delivering video through broadband rather than through their traditional systems. In fact, he stated that Comcast was just reaching this point of making more money from its broadband Internet services than it does on video.
As the industry reaches this tipping point where streaming OTT content has become the norm, new approaches are needed to deliver the huge volumes of Internet video and other OTT content demanded by consumers.
Local Content Delivery Enables Effective OTT Delivery
When OTT content has to be delivered across the Internet from the original source each time a user requests access, this is no longer an effective approach – even when aided by a global CDN. This model causes network congestion, which makes interrupts video delivery.
The seminal Conviva 2015 viewer experience report demonstrates that 28.8 percent of all Internet streams in 2014 experienced buffering while 58.4 percent suffered from degraded video resolution, with both metrics deteriorating as compared with 2013.
To be truly effective, the most popular content must be brought closer to end-subscribers and delivered locally.
A local approach to content delivery offloads the network to ensure a better Quality of Experience (little or no buffering and support for high video resolution) and significant costs savings for the network operator. With a local content delivery model, consumers gain an improved viewing experience, which translates to increased consumer satisfaction with the broadband service provider.
Alan Arolovitchis the chief technology officer for PeerApp, a provider of an open content delivery platform for mobile, telco and cable operators that boosts their networks to deliver OTT content to end-customers with high QoE and efficiency.
Weekly digest of streaming and OTT industry news
Thank you for signing up to Multichannel News. You will receive a verification email shortly.
There was a problem. Please refresh the page and try again.