Stop Treating Broadband Like a Utility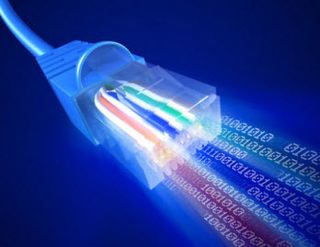 As a long-time resident of rural Montana and a serial entrepreneur, I have witnessed firsthand the transformative power of broadband. Anyone with a smartphone, an idea and self-starting gumption no longer needs a one-way bus ticket to Silicon Valley. They can stay put, grow their business and expand opportunities in their community.

So, when President Trump selected Ajit Pai to serve as Federal Communications Commission chairman, I couldn't have been more heartened or less surprised that this Kansas son in his first address made clear his commitment "to work to bring the benefits of the digital age to all Americans."

Broadband is as important a priority in America's inner cities as it is in rural America. And digital opportunity is a tangible, real-world objective policymakers of every partisan stripe should embrace.

Closing the divide will require low- or no-cost training in our communities for jobs and entrepreneurial opportunities in the digital economy. Progress also will require some public funding focused on connecting the truly unconnected. Local and state policymakers can also play a role by fostering the infrastructure deployment that will make our communities smart — through access to rights of way, non-discriminatory pole and tower-siting policies, and more efficient permitting than we often experience today.

So much has changed in the world of mobile between the inauguration of President Obama, when 4G was in its infancy, to the swearing-in of President Trump as we race to the 5G future. That progress has been overwhelmingly positive for consumers, our economy and U.S. competitiveness. The most effective way to keep this investment flowing at a robust pace would be a surgical fix to the flawed final outcome of the divisive net-neutrality debate under the prior administration.

In today's partisan environment, some would argue that there has never been a more important moment to collectively reaffirm our nation's commitment to freedom of expression — online and off. But that's not what this debate is about. The question is not: Should we ensure an open Internet? That answer — at least in this country — is yes.

The question then before policymakers is actually this: Must we harness our broadband infrastructure to the yoke of 20th century Title II regulations designed for public utilities in order to maintain an open Internet?

The only reasonable answer to that question is no.

Americans support an open Internet. Full stop. Americans equally support having awesome and ever-advancing broadband service, as well as access to new consumer offerings that allow them to enjoy free and discounted services — such as streaming videos, music and other content with no data charges.

Regulating broadband under utility-style Title II regulations crafted decades ago puts these consumer benefits and the robust investment that make them possible at risk. This in turn undermines the goal we all share—making more of broadband's opportunities available to all Americans.

Essential to making broadband work for everyone is ensuring everyone's broadband is strong, open and growing swiftly for us all.

Diane Smith is the interim chair of Mobile Future and an attorney, entrepreneur and author who was involved in the launch of the competitive long-distance, mobile and IPTV industries.
The smarter way to stay on top of the multichannel video marketplace. Sign up below.