Sony's Route To PlayStation Vue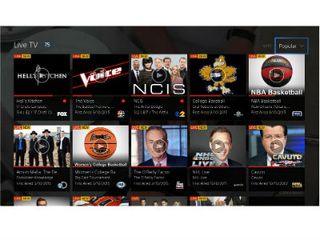 Long before Sony tried to beat cable operators at the pay-TV game, it tried hard – very hard -- to join them.
During the 16 years leading up to the commercial debut of PlayStation Vue, the OTT-pay TV service from Sony that launched in three markets on Wednesday and will compete with cable operators and other MVPDs, the CE giant embarked on a variety of initiatives aimed at working directly with the MSOs.
Many of those occasionally successful efforts involved selling set-tops to cable operators, and developing conditional access schemes that aimed to drive a wedge into the old General Instrument/Scientific-Atlanta (now Arris/Cisco Systems) duopoly. Sony even tried its hand at helping to push the tru2way platform as part of an ambitious, but ultimately failed, attempt to establish a robust retail market for cable-ready devices equipped with the clunky CableCARD.
While all of those attempts were novel, most fell short. Here's a look at some of Sony's U.S. pay-TV efforts over the years.
September 1999: The Cablevision/Sony deal
Marking its entry to the U.S. cable market while also dealing a blow to GI and S-A, Sony struck a $1 billion-plus deal to supply interactive, digital set-top boxes to Cablevision Systems.
Sony's partnership with Cablevision didn't go well or last long. In 2002, Cablevision shifted gears, opting to hitch its digital wagon to S-A boxes and headends. Importantly, Cablevision got S-A to agree to integrate conditional access technology from NDS Group (now part of Cisco), which was already being used in Cablevision's Sony boxes. This ensured that Cablevision was able to keep its set-top box options relatively open because it did not have to be tied to the hip to S-A's PowerKEY conditional access system.
-December 2002: Sony Books "Passage" To Set-Top Glory
Back when we still had The Western Show, Sony used the event in Anaheim to trot out "Passage," a technology/technique that enabled two different conditional access systems to run side-by-side at the headend without gobbling up a bunch of bandwidth. Boiled down, Passage was another shot at the cable box/security duopoly, viewed as a way to open up the door to new entrants.
It was an intriguing idea that gained some steam in the form of licensing agreements with Charter Communications, Comcast and even some device and chipmakers, including Conexant and Zenith/LG, but Passage never got beyond some trial work.
-May 2008: The Cable/Sony Tru2way MOU
Back when tru2way was still considered a possible path to retail nirvana for two-way video devices, Sony and what were then the six largest incumbent U.S. cable operators (Comcast, Time Warner Cable, Cox Communications, Charter, Cablevision and Bright House) struck a condition-laden, complicated, binding memorandum of understanding for "interactive digital cable products" – mainly set-tops – that aimed to forge a "common reliance" around the deployment and adoption of tru2way in devices and on the network.
Among the commitments outlined in the MOU, the MSOs were tasked with providing network support tru2way in all digital cable systems by July 1, 2009 (Charter had until July 1, 2010). While the MOU still didn't result in a big set-top pay day for Sony, the MOU did help the cable industry fend off a rival interactive platform called DCR+ favored by parties such as the Consumer Electronics Association.
November 2008: Sony's Set-Top 'Set-Back'
When Sony was still playing the tru2way tune, it partnered up with Advanced Digital Broadcast (ADB) on an interactive "set-back" box that could be mounted behind a Sony Bravia TVs. The ADB-made set-back box is still finding deployment opportunities, but Sony's interest in using it in tandem with TVs sold at retail died on the vine. However, it did make a temporary appearance in 2009 at a Sony retail outlet that used to be located at the Comcast Center in Philadelphia (Sony closed the store last year).
January 2011: Sony, TWC Do A TV Deal
Before the video app craze and authenticated TV Everywhere apps started to take hold, Time Warner Cable and Sony used the CES confab in 2011 to announce that the operator would deliver its full TV lineup to connected Sony Bravia TVs later that year without needing a separate set-top. The MSO's TWC TV app is now offered on a several platforms, including Samsung smart TVs, but still hasn't shown up on any Sony TVs.
The smarter way to stay on top of the multichannel video marketplace. Sign up below.
Thank you for signing up to Multichannel News. You will receive a verification email shortly.
There was a problem. Please refresh the page and try again.