Sony's OTT-TV Play: Priced To Sell?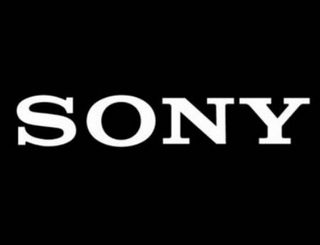 Sony's over-the-top subscription TV service could serve up to 100 channels and fetch up to $80 per month, the New York Post reported Sunday (October 5), with sources telling the paper that the CE giant "got creamed in [carriage] negotiations."
The paper, citing another unnamed source, indicated that the package could sell for a bit less – between $60 to $65 per month, putting it in-line with a traditional basic cable package. Of course, those potential monthly service fees don't factor in the cost of the broadband service required to get the OTT service into the house.
But, if those numbers turn out to be correct, it's yet another indication that breaking the traditional pay-TV model is continuing to prove difficult even as over-the-top, multiscreen video services continue to gain in popularity and a new wave of "virtual" MVPDs prepare to enter the market.
Sony "had huge ambitions of breaking up the bundle and being the champion of the consumer, but they've had no success in doing that and they're licking their wounds," a source told the Post.
That might sound familiar. With its eye originally fixed on creating more flexible, "smart" bundles, Intel Media had similar ambitions with OnCue and, according to sources, had even secured the carriage deals it needed to pull it off. But Intel ultimately balked at those requirements, eventually punting on the idea and selling those assets to Verizon Communications.
Sony, meanwhile, declined to comment on the report in the Post, noting that it has not announced any pricing or packaging for its coming service. But a spokesman said the company still plans to start public testing of the new service before the end of the year.
Sony announced that plan in January at the CES confab. In June, Shawn Layden, president and CEO of Sony Computer Entertainment America, told Re/code that the new service, which he billed as "revolutionary," was "on track" to debut sometime later in the year "in some capacity."
Sony has announced one carriage deal for the new OTT service, with Viacom. That agreement covers "at least" 22 Viacom cable channels at launch, as well as access the Viacom's full on-demand package.
Dish Network is also developing a virtual MVPD service that, based on recent trademark filings, might carry the brand "nutv." Dish Network chairman Charlie Ergen said in August that he expects to launch a single-stream OTT offering by the end of the year.
Dish has already announced that it has secured digital streaming rights with Walt Disney Co., Scripps Networks, and A+E Networks, but hasn't announced details on how it will price and package its service, though it's believed that Dish intends to sell it in the range of $20 to $30 per month.
Variety reported late last week that Dish wants to offer local broadcast TV channels on a separate, premium tier for its new OTT service, but it's unclear if Dish is having success trying to obtain the rights to pull it off.
The smarter way to stay on top of the multichannel video marketplace. Sign up below.