Sony Cuts Price on PS VR Bundles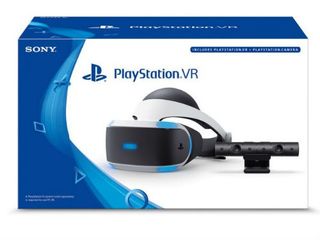 Apparently looking to pick up some sales momentum heading into the holidays, Sony has cut the price of two VR product bundles by $50.
Sony announced Monday that a bundle with the PlayStation VR headset and camera costing $399 will arrive at retailers on September 1. Joining the mix is a $449 "all-in" bundle that includes the headset, camera, two motion controllers and PlayStation VR Worlds.
Prices for both bundles represent a $50 discount, Variety pointed out.

RELATED: HTC Might Sell its VR Business

In February, Sony told The New York Times that it had sold 915,000 PS VR units, putting in on pace to beat an internal goal of selling 1 million headsets six months after sales began. It crossed that 1 million mark during the summer.

RELATED: Sony Has Sold 915,000 PlayStation VR Units: Report
Sony announced new pricing as it gets ready to release a batch of new games for its VR platform, including The Elder Scrolls V: Skyrim VR, Doom VFR, and Bravo Team, and following a software update to the PS4 that enables enhancements for PS VR such as 5.1ch and 7.1ch virtual surround sound in Cinematic Mode.
Other VR companies have made similar price cuts. HTC last week reduced the price on the Vive headset from $799 to $599, following a cut on the Oculus Rift.


The smarter way to stay on top of the multichannel video marketplace. Sign up below.