Sony Has Sold 915,000 PlayStation VR Units: Report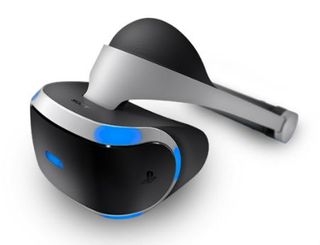 Showing some sizable demand for its new console-connected virtual reality system, Andrew House, global chief executive of Sony Interactive Entertainment, told The New York Timesthat the CE giant had sold about 915,000 PlayStation VR units as of Feb. 19.
That's a solid start for a product that went on sale in the U.S. last October for $399, and hooks up to the PlayStation 4 as well as the newer, higher-octane PS4 Pro. It also puts Sony on pace to beat an internal goal of selling 1 million PS VR headsets six months in, the paper noted.
RELATED: PlayStation VR Lands on October 13
That early progress also presents some promise to higher-end VR platforms, which are well behind adoption of simpler and less expensive viewers that work in tandem with compatible smartphones.
That initial success also gives the PS VR a leg up on PC-connected VR platforms such as the Oculus Rift and the HTC Vive. The paper noted that SuperData Research believes that there were 243,000 Oculus Rift headsets and 420,000 Vive headsets sold by the end of 2016.

SuperData announced last week that it expects VR hardware revenues to reach $3.6 billion in 2017, and rise to $37.7 billion by 2020.
RELATED: Global VR Hardware Revenues to Reach $3.6B in 2017: Forecast

House told the pub that he had some doubts that VR would get a lot of consumer traction in the early going, and expects supplies of the product to improve by April.
"It's the classic case in any organization — the guys who are on the front end in sales are getting very excited, very hyped up," House told the Times. "You have to temper that with other voices inside the company, myself among them, saying let's just be a little bit careful."
He's not alone in that thinking.
"I just think it's going to be a ten-year thing," Facebook CEO Mark Zuckerberg said with respect to VR on the company's earnings call this month. "We're still early in our ten-year plan for virtual reality, but we've made some progress."
The smarter way to stay on top of the multichannel video marketplace. Sign up below.