Skipper Departure Still Shocks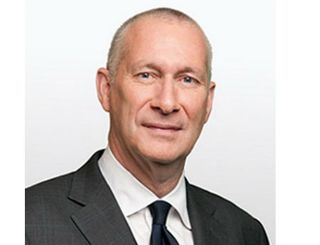 Reports across the media landscape still expressed shock and dismay over ESPN president John Skipper's surprise resignation Monday (Dec. 18), with some outlets adding that up until almost the last minute, it appeared the sports channel was gearing up to give the former chief an even more public role.
According to Sports Illustrated, Skipper had been taking a more front-and-center role with the company – he led a company-wide rally in Bristol, Conn., a few weeks ago aimed at inspiring the troops. And despite a series of layoffs this year – the network shed 100 on-air employees in April and another 150 workers globally in November -- his job seemed secure. While the company has endured its share of controversy – a Dec. 14 article in the Boston Globe depicted several instances of sexual harassment and accusations of an "entrenched locker room culture" at the network – SI said it was clear that Disney had picked Skipper as the "point person to change the narrative."
Skipper had done a lot to promote diversity both in the workplace and throughout ESPN's content. A former magazine executive – he worked at Rolling Stone and Spin before joining the Worldwide Leader in Sports in 1997 – Skipper launched ESPN The Magazine and has been instrumental in boosting the network's budget for investigative journalism. Skipper also launched website The Undefeated, created to explore the intersections of race, sports and pop culture.
He also brought new faces and voices to the channel, promoting women like Doris Burke, Jessica Mendoza, Beth Mowins, Sam Ponder and Jemele Hill to positions that had normally been dominated by men. Even Hill, who Skipper suspended as Sports Center anchor for two weeks in October for a series of tweets that were critical of President Donald Trump, still considered her boss a mentor and champion of her career.
John Skipper is one of the finest people I've ever worked for. He's been incredibly supportive throughout my career at ESPN. This isn't company-speak. I seriously cannot express how much respect I have for him.
— Jemele Hill (@jemelehill) December 18, 2017
ESPN and ESPN News anchor Stan Verrett offered an anecdote to show Skipper's compassion for employees.
2 years ago my dad died right before the NBA finals. He was my hero. My mom insisted he would want me to do my job. So I did. At game 1, John Skipper asked me "are we doing all we can for you?" That's the kind of man he is. I wish him the best as he conquers this challenge.
— stan verrett (@stanverrett) December 18, 2017
But there were missteps too. Skipper abruptly ended ESPN's relationship with Barstool Sports after just 10 days when its late-night interview/comedy show "Barstool Van Talk" struck some at the network as inappropriate. And though Skipper was said to be a champion of diversity and inclusion, ESPN was grappling with harassment scandals for years before he came on board. Whether there is more to come in this story remains to be seen.
And then there is the controversy over ESPN's rapid loss of subscribers – 13 million in the past six years – as viewers cut the cord or modified their programming packages to not include sports.
ESPN has tried to rectify the situation by preparing its own direct-to-consumer offering – ESPN Plus, which will include games and programming not aired on its linear channels – and by modifying its existing carriage deals. It's Altice USA renewal agreement reached in October is often cited as an example – Altice USA agreed to increase the mandatory carriage minimums for the networks after it was allowed to drop some channels (ESPN Classic) and received some rate relief.
The Los Angeles Times mentioned that there were rumors for months that Skipper was on the hot seat and could be let go, but they cooled off after the ESPN chief signed a contract extension. According to the paper, there was talk that ESPN was going to extend that deal even further. And then came Monday's announcement.
Already several names have been cast about as possible replacements for Skipper – EVP of sales & marketing Justin Connolly and EVP of Content Connor Schell are reportedly the front-runners. But the list is varied – in addition to the usual suspects of Disney and ESPN execs are some top women – including ESPN CFO Christine Driessen and Facebook COO Sheryl Sandberg. Some have even said George Bodenheimer, the former ESPN president who retired in 2011 and was brought back to serve as Acting Chairman for 90 days, could be convinced to take the helm again. While Bodenheimer was well liked and had an enviable run at the sports network, the climate is extremely different today and only will get harsher as time goes on. It is probably a long shot to speculate that he would want to take that bull by the horns again at this stage. Over the next three months -- sources at the company say the timing has nothing to do with the launch of ESPN Plus -- Bodenheimer will have both hands full enough looking over resumes. Hopefully, he'll pick the one that has both the old school negotiating skills and the technical savvy to lead ESPN through the right chute.
The smarter way to stay on top of the multichannel video marketplace. Sign up below.