Six Tips for MVPDs Pitching Small Businesses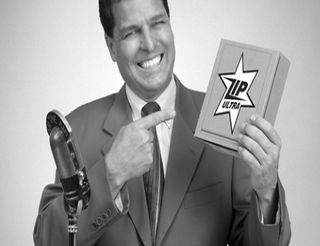 U.S. local advertising revenue is projected to reach nearly $150 billion in 2017, estimates BIA/Kelsey.
With exciting opportunities opening up at a dizzying pace, local small-and-medium businesses (SMBs) around the country may be uncertain how best to maximize their local advertising. This presents an enormous opportunity for local TV cable operators (aka multichannel video programming distributors, or MVPDs).
Here are basic tips for any MVPD mounting a serious program to target new local SMB advertising clients:

1. Target the Right Audience: Most successful advertisers have a fairly strong sense of who they want to reach. But are your local SMBs aware of the latest tools available to reach customer prospects and cable TV's emerging ability to help them reach specific demographic, psychographic and "behavior-graphic" audiences for their marketing message?

2. Know Your Competition: Local advertisers are, of course, best served when there is a robust complement of cable operators from which to select in a market. Your rivals may be competing based on cost or reach, but has their own "pitch" changed substantively in recent years? With the rise of data-driven capabilities fueling cable's special combination of the power of big-screen branding and targeted messaging, MVPDs may have a fresher message and some are better than others

3. Use Your Digital Offerings to Complement a Client's TV Campaign: Practically every study we've seen about crossplatform video campaigns reveals this: Marketers feel that investing in multiple media outlets enhances the effectiveness of their advertising. While digital-only advertising, for example, represents about 11% of our company's total revenue, today we are seeing more than 70% of our clients using online advertising (and about 50% of them using mobile) as a complement to local TV ad buys. If you have an online and/or a mobile component to offer as part of your package, all the better; if this is not a strength for you, consider partnerships to round out your package.
4. Explain Digital's Limitations: Digital advertising's strengths include geo-fencing, retargeting, reaching a highly engaged audience and the ability to measure return on investment (ROI). But digital's limitations — including click fraud, viewability issues, ad-blocker technology, imperfect targeting algorithms and juxtaposition with inappropriate or offensive content — all should underscore why marketers should not choose digital advertising in isolation.
5. Advise Caution with Social Media: Not only can SMBs not control their treatment — and even their message — on social platforms, but it's become a regular occurrence for Facebook to reveal that it has overstated its metrics, for example, by a whopping 60 to 80% on time spent viewing videos! Similarly, social media has been plagued with well-documented issues of ad juxtaposition, with marketers' messages appearing alongside undesirable postings. Advertising accountability should be a key component in differentiating digital and social media from the more reliable platform of local cable.
6. Your Prospect May Not Realize There's Gold in Their Data: Do SMBs in your market understand that their own customer data file — however large or small — is a critical asset in building an effective ad campaign?
They may be surprised to learn their purchase and profile data can be matched with cable's viewing data to better target the right customer.
With all the scrutiny of the shortcomings of digital and social media, and with the growing capabilities of data-driven cable targeting, we're at a time when MVPDs of all sizes should be poised to go after those larger slices of the ad pie they richly deserve.
Mark Lieberman is CEO of Viamedia, a Lexington, Ky.-based cable TV advertising management firm.
The smarter way to stay on top of the multichannel video marketplace. Sign up below.
Thank you for signing up to Multichannel News. You will receive a verification email shortly.
There was a problem. Please refresh the page and try again.