Shared Spectrum: Path to Wireless Expansion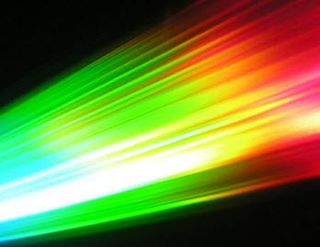 I've been in the wireless industry for several years, and I can honestly say that I'm seeing something I haven't seen before — a rapidly developing wireless technology ripe for innovation — especially among cable operators. I'm talking about spectrum sharing in the 3.5-Gigahertz Citizens Broadband Radio Service (CBRS) band. If your business development and technology teams are not already exploring the opportunity, they should.

Historically, there have been two vehicles for cable operators to add a mobile option to their networks — either spend billions in expensive Federal Communications Commission spectrum auctions and then spend billions more to build out a cellular network, or create an MVNO agreement with a mobile network operator. Several U.S. cable companies have already taken the first step with updated MVNO agreements, which is a great start. The next step will be to determine where to further invest wireless budgets. Shared spectrum offers a new, cost-effective opportunity.

The 3.5-GHz band has historically been used by the Department of Defense and fixed-satellite service providers, but it is now being opened up by the FCC for commercial use through a unique spectrum-sharing framework that will make spectrum available for the delivery of LTE services without requiring a license. As a result, cable operators can enhance their indoor and outdoor WiFi networks with LTE, enabling them to expand relationships with their enterprise and residential customers with new mobile services. Spectrum sharing promises the quality and capacity of LTE, at the cost and ease of deployment of WiFi.

In a paper I recently completed with Mobile Ecosystem's Mark Lowenstein, we outlined several benefits that shared spectrum can offer cable operators, including:
■ Lower barrier to offering wireless services. Historically, the only way an MSO could offer wireless services has been through expensive spectrum auctions or doing an MVNO deal with a wireless operator. Spectrum sharing represents a faster, more flexible, and more economically viable alternative.

■ Complement to broadband and WiFi. MSOs can cost effectively add LTE to their millions of installed APs, offering coverage extension and capacity augmentation. This can be translated into higher quality of service for existing customers, or potentially incremental B2C and B2B revenue opportunities through a premium service offering.

■ Cellular offload service. Cable operators have relied on carrier WiFi deployments to offer a cellular offload service. Shared spectrum presents a secure, cost-effective, higher-capacity alternative.

■ Premium enterprise services. Broadband/WiFi services to enterprises have been a fast-growing business for MSOs. Shared spectrum's capacity and coverage augmentation capabilities can be used to offer a premium in-building cellular service to customers.

■ Wireless MVNO. Shared spectrum makes the wireless MVNO business case eminently more viable, reducing cost and dependency on the host MVNO. A hybrid mobile network combining WiFi, shared spectrum, an MVNO relationship and perhaps owned spectrum assets could be a compelling opportunity.

I truly believe that cable operators are in a unique position to take advantage of CBRS to expand their wireless networks. They have the enterprise and consumer relationships. They have extensive WiFi networks that can be leveraged. MSOs are in the business of disruption. Spectrum sharing is the new frontier, and the opportunity is there for the taking.

Iyad Tarazi is CEO of Federated Wireless, an Arlington, Va.-based wireless technology firm.
The smarter way to stay on top of the multichannel video marketplace. Sign up below.