Satellite Broadband Deserves Promoting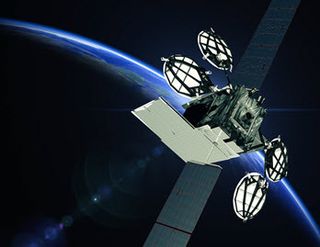 When it comes to the next generation of broadband services, fiber-based gigabit networks and 5G-enabled fixed wireless networks have drawn much-deserved attention. But satellite broadband services and integrated satellite and terrestrial services are becoming potent new sources of competition to the benefit of both residential consumers and enterprise customers.

Advanced geostationary orbit and emerging non-geostationary orbit fixed-satellite broadband providers are fast approaching the ability to reach residential consumers nationwide with high speeds. Competing fixed-satellite broadband services are increasingly offering consumers and businesses access with 25 Mbps, 50 Mbps, and even 100 Mbps download speeds. Near-future satellite broadband technologies are anticipated to reach terabit-level speeds.

According to the FCC's 2018 Broadband Progress Report, at the end of 2016, about 92.3% of the U.S. population had access to fixed broadband Internet access services offering speeds of 25Mbps/3Mbps for uploads and downloads. Fixed broadband service coverage numbers rose to 95.6% of the population when satellite broadband services are included. Importantly, fixed-satellite broadband services have the potential to quickly close the broadband coverage gap almost entirely and to give consumers who already have access to broadband services new competitive choices.

Since 2017, the FCC rightly has encouraged satellite broadband services, including by granting new market entrant applications and by streamlining satellite service rules. Going forward, the Commission should continue making expeditious approval of satellite-based broadband services a priority. The Commission should follow through with its ongoing effort to streamline rules. Also, the Commission should reduce processing delays and at all times seek to make suitable spectrum available in a timely fashion for new satellite technologies and services, for example, like Ligado's proposed service to use satellite-terrestrial spectrum on an integrated basis to serve primarily industrial enterprises.

Emerging Competition from Geostationary Orbit Fixed-Satellite Broadband Services: HughesNet and ViaSat
The Satellite Industry Association's 2017 report indicates that there were nearly two million residential subscribers to geostationary fixed satellite broadband services at the end of 2016. The FCC's 2018 Broadband Progress Report called specific attention to geostationary fixed-satellite broadband services offered by Hughes Network Systems and ViaSat: "The 2017 launches of the high throughput Jupiter 2 and ViaSat 2 satellites by Hughes and ViaSat, respectively, could further increase 25 Mbps/3 Mbps satellite offerings in the future."

HughesNet is currently the largest provider of residential fixed broadband service, with approximately 1 million subscribers in 2017. In March of 2017, HughesNet deployed its advanced EchoStar XIX satellite, thereby doubling the capacity of its prior satellite configuration. Hughes' reply comment in the FCC's broadband progress report proceeding stated the EchoStar XIX enables it "to deliver broadband-defined speeds of 25/3 Mbps for residential users and 55/5 Mbps for enterprise users across the continental United States."

Meanwhile, Hughes is planning an early 2021 launch of its EchoStar XXIV/JUPITER 3 ultra-high density satellite, which "will provide residential and commercial Internet and data services, including in-flight Internet and network backhaul for remote cellular towers." It is reported that the Echostar XXIV/JUPITER 3 will have a total throughput of 500 gigabits per second.

At the end of 2017 ViaSat had about 577,000 residential subscribers to its broadband service, according to a quarterly earnings report. On February 2 of this year, ViaSat announced the availability of its fastest residential broadband service to date. Enabled by ViaSat-2 (pictured), its latest generation satellite, the new satellite broadband service has advertised speed tiers reaching 25 Mbps, 50 Mbps, and 100 Mbps in download speeds.

Via-Sat's new satellite broadband service is available across the nation and offers unlimited data for all of its plans. A San Diego Union-Tribune story indicates that ViaSat intends to be competing with HughesNet and is also "positioning its service as a higher speed alternative to DSL offerings." And ViaSat's future plans include the launch of its ViaSat-3 satellite, which potentially will offer 1 terabit per second download speeds.

Emerging Competition from Non-Geostationary Fixed-Satellite Broadband Services: OneWeb, Space Norway, Telesat and SpaceX
The FCC's 2018 Broadband Progress Report also highlighted recent agency efforts to close the digital divide by promoting non-geostationary satellite orbit (NGSO) fixed-satellite services with purported terabit-level speed capabilities. In June 2017, for instance, the Commission granted market access to SoftBank-backed OneWeb for its NGSO system. The Commission also granted NGSO applications by Space Norway and Telesat in 2017.

According to the FCC's OneWeb Order, OneWeb's system is set to consist of "a constellation of 720 satellites evenly distributed in 18 near-polar orbital planes, at an approximate altitude of 1200 kilometers." OneWeb intends to use its system of numerous low-orbit satellites "to provide high-speed, affordable broadband connectivity to anyone, anywhere" in the United States, with launches planned for 2018 and 2019. Reports indicate that OneWeb's plans include "connecting every unconnected school" by the year 2022. OneWeb's first satellite constellation is projected to reach speeds of seven terabits per second, with successive constellations reaching significantly higher speeds.

Meanwhile, Space Norway's planned "Arctic Satellite Broadband Mission (ASBM) system consists of two satellites in one orbit," which would provide fixed broadband service coverage to unserved and underserved residential customers in the Artic region of the United States. Additionally, Telesat was "permitted to access the U.S. market using a proposed constellation of 117 satellites," and thereby "enhance competition among existing and future" fixed-satellite broadband services.

Furthermore, on February 14, FCC Chairman Ajit Pai proposed that the Commission grant the application of Elon Musk's SpaceX "to provide broadband services using satellite technologies in the United States and on a global basis." Reportedly, SpaceX would deliver fixed-satellite broadband services using "4,425 satellites in non-geostationary orbit traveling in a tightly choreographed ballet 700 miles above the surface of the Earth."

The FCC Should Continue Promoting Satellite-Based Broadband Technologies
The FCC's 2018 Broadband Progress Report indicates that "[a]s of year-end 2016… over 24 million Americans still lack fixed terrestrial broadband at speeds of 25 Mbps/3 Mbps." Also, 30.7% of Americans in rural areas as well as 35.4% of Americans on Tribal lands lacked access to fixed terrestrial broadband with speeds of 25 Mbps/3 Mbps."

Fixed-satellite broadband services – including those briefly surveyed above – can provide an important solution for reaching unserved and underserved areas. Furthermore, fixed satellite broadband platforms can offer additional, competing choices to residential consumers and businesses in those areas already covered by wireline broadband networks and soon to be covered by 5G fixed wireless networks.

Moreover, advanced satellite-based broadband technologies are necessary to fully enable the Internet-of-Things. Satellite services will be essential for transmitting geo-location information to vehicles as well as for transmitting other data to myriad types of smart devices and equipment. Pending before the Commission, for example, is Ligado's proposed service, which would use satellite capability in combination with a terrestrial network to deliver smart device communications.

If approved, the service would primarily support transportation, energy, electric utility, and public safety industry sectors. Ligado's proposal, which depends on the use of mid-band spectrum in the 1-2 GHz range, was filed at the Commission back in December 2015. And the public comment period concluded in August 2016. Unless and until the FCC resumes its review process and approves the proposal, valuable mid-range spectrum resources will continue to go unused and generate no economic or other public benefits.

In sum, satellite technologies are poised to become increasingly important competitors in the next-generation broadband services market and essential facilitators of the Internet of Things. Accordingly, the FCC should build on its recent track record of promoting fixed-satellite broadband services. Indeed, prompt approval of new services using satellite-based technologies should remain a top priority. Streamlining of satellite service-related rules and clearing spectrum for commercial usage by satellite services should also remain imperatives.

Seth L. Cooper is senior fellow at the Free State Foundation, a Rockville, Md.-based think tank promoting free-market public policies.
The smarter way to stay on top of the multichannel video marketplace. Sign up below.