Roku Gears up forBlack Friday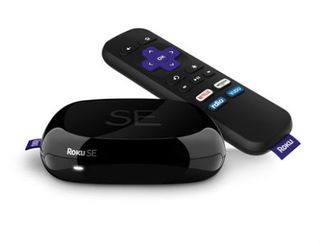 Consumers looking to snap up new Roku on Black Friday will have to shell out a little less green to get one.
Roku offered a sneak peek at its Black Friday specials, led by an "SE" (for special edition) model that will be available in limited supply and go for $25, a deep discount from a suggested retail price of $49.99.
Per tech blogger Dave Zatz, the SE is based on the hardware ID (2710SE), so "we can assume this is a rebadged Roku 1 (2710R). So it will feature significantly lesser processing power than the 2015 Roku 2 and Roku 3… but supports RCA connections for older, lower def televisions."
Bottom line: "At $25, it's not a bad deal at all," he wrote.
The Roku SE model runs the new OS 7, supports 1080p streaming, access to nearly 3,000 channels/apps, and is compatible with HDMI and analog TVs. It also delivers some of the company's new features, including optimizations for connectivity in hotel and dorm WiFi networks, Roku said. 
Roku's other models – the Roku 4 ($129.99), Roku 3 ($99.99), Roku 2 ($69.99),  Roku 1 ($49.99) and Streaming Stick($49.99) – will apprently fetch their normal price on Black Friday.
Roku prepared the SE deal as TV-connected OTT devices are expected to be a big hit this holiday. Roku will be contending with new product entries such as Amazon's 4K-enabled Fire TV, Google's new Chromecast adapter, the new Apple TV and a growing group of products that run Android TV.
Weekly digest of streaming and OTT industry news
Thank you for signing up to Multichannel News. You will receive a verification email shortly.
There was a problem. Please refresh the page and try again.