The Quest for Video Monetization's Holy Grail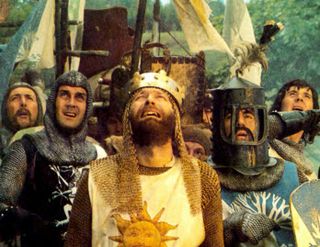 As we all know by now, television has been evolving toward a more personalized experience. Recently, the ability to view high-quality content on devices attached to a broadband Internet connection has obliterated place and device limitations and further hastened the multicast-to-unicast transformation of video consumption.
As these alternatives to the traditional video-consumption model increase in availability, quality and ease of use, so does the advertising inventory and monetization potential for video service providers and broadcasters who manage them. As a result, the media broadcast industry has been on a quest for the "holy grail" of video monetization: Dynamic Ad Insertion (DAI), or the ability to deliver fresh, relevant and targeted ads to smartphones, PCs, tablets, connected TVs and virtually any device that receives live or on-demand video programming. The good news is that the industry has come some way in this journey and demand for DAI for linear and on demand content is growing.
Rather than broadly broadcasting loosely targeted ads whose value is diluted by crudely matching regional demographics with audience demographics, video service providers can now deliver targeted, relevant and current advertisements on an individual and/or device level. This means more powerful, resonating ads than ones placed en masse on a channel, driving higher Cost Per Thousand (CPM) revenue for service providers while benefiting consumers and marketers alike.
Today, these refreshed ads in linear and on demand content are taken for granted, because the ad decision is made right at the time that the content is watched. But the onslaught of next generation services, such as cloud digital video recorders (cDVRs), which enable users to record linear content and play it back on any device at any time – whether the content aired a second ago, a month ago or years ago – presents new monetization opportunities and technological challenges. For one, ads in time-shifted content go stale in a matter of days, resulting in no payment from advertisers and rendering them unprofitable. They may also have little or no relevance to the audience.
In order to replace a stale national ad with a refreshed, targeted one, you have to first know where in the stream the ad played. This requires sophisticated ad discovery technology that recognizes and finds all ads in the video stream for subsequent replacement. Rather than letting consumers watch stale, irrelevant or unprofitable ads, ad discovery enables service providers to dynamically deliver a relevant ad. Not only does this open new content monetization opportunities, it enables marketers to reach consumers with more relevant information, reducing chances for consumer frustration.
This kind of ad recognition technology also has other advantages: first, even in North America, national ads that aren't replaced in linear streams are not typically marked. Finding those ads and marking their location creates new ad insertion opportunities in cDVR content in which the national ads can be replaced. Second, services offering content that contains no ad location markup (for example, content created outside of North America) can now be monetized via ad insertion.
We've made great advances in dynamic ad insertion. But delivering targeted, relevant, fresh ads in a linear and/or video on demand environment is only the beginning. The future of DAI will be the unification of ad insertion around multiple services and applications – including linear, on-demand and cloud or network DVRs. As the vendor community develops critical ad-labeling technology, video service providers will be able to turn their cloud DVRs into valuable revenue streams and unify advertising to be more coordinated, non-duplicative, relevant, targeted and profitable across all their services.
Yuval Fisher is chief technology officer, MVPD, at Imagine Communications.
The smarter way to stay on top of the multichannel video marketplace. Sign up below.