Quality Is Key in Crowded OTT Ecosystem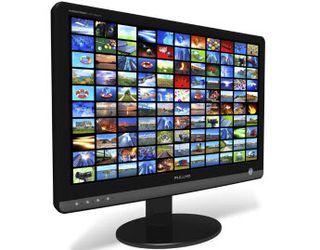 Netflix recently encountered a 2.5 hour weekend outage (a weekend outage!), ultimately attributed to streaming issues. It was occurring just one day after the company made its new Marvel TV series Luke Cage available to stream, and loyal customers were less than pleased.
This outage, though unfortunate for Netflix, brings video quality to the forefront of industry conversation and importance, especially as we continue to see a massive shift from linear broadcast to over-the-top (OTT) streaming video. Even Google is hopping on the OTT bandwagon, with the rumored launch of its Unplugged service.
Arguably, one of the greatest challenges in this transition from linear broadcast to OTT is improving the consistency of the viewing experience, with current industry concerns around subscriber churn driving much of that conversation. This evolutionary challenge can be conquered -- providers just need to prioritize good quality or risk losing viewers to a competing service.
However, ensuring quality can be tough. There are a variety of analytics tools that take the "final inspection" approach, measuring the playback quality on the user device. Unfortunately, this approach merely identifies the defect at the same time the customer experiences it! The poor quality gets to the customer, and the best we can do with this "reactive" tool is identify apology opportunities. And some in the industry are bypassing even this basic level of monitoring, relying on social media to get their quality metrics.
Measuring the quality of the content and its preparation for downstream delivery is just as important as content distribution. Video providers must consider every part of their infrastructure, anticipate failures, and have tools and plans in place to detect and address them.
The multi-vendor streaming pipeline is complex; the first step is often identifying that there is a problem, and separating the known-good elements from the suspected ones. A proactive, end-to-end operational and behavioral correlation analytics architecture is the best insurance against failures occurring, and enables the fastest response when they do occur.
As indicated by the vast ecosystem of players in the SVOD industry, consumers now have access to hundreds of programs at their fingertips, distributed by channels and networks at a similar price from a variety of providers. Thus, quality is now of the utmost importance and a key facet of customer acquisition and retention.
End viewer quality is truly an end-to-end game, requiring strong defense (24/7/365 monitoring) and a focused offense that provides the real-time visibility required to know when there are quality issues and provide the information organizations need to address those issues in the most efficient and effective manner possible. Companies like Netflix and the future YouTube Unplugged offering from Google need to get this right to keep customers from abandoning subscriptions and pledging loyalty to the next best offering.
Kurt Michel is senior director of marketing at IneoQuest
The smarter way to stay on top of the multichannel video marketplace. Sign up below.