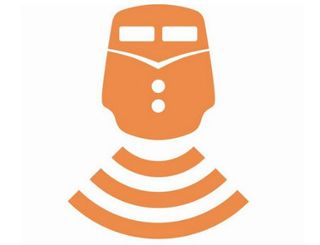 If you've spent much time using Amtrak's WiFi system, you already know this – it's not good for much.
If you're lucky, it provides just enough connectivity for email and some simple Web browsing. Most of the time, though, connectivity is slow and spotty. Need to download a big document? Forget it. Streaming Netflix or using your Slingbox? Not allowed.

My solution: I simply stopped using Amtrak's offering, opting instead to use my iPad as a WiFi hotspot, which typically provides a faster and more consistent experience.
Amtrak, though, is looking to fix shortcomings for its on-board WiFi service for the Northeast Corridor (NEC) as it pursues an upgrade that would entail the use of a dedicated, wireless trackside network that's capable of providing travelers a "true broadband experience," with a particular focus on trains running between Washington and Boston.
The goal is to boost the available bandwidth train from a paltry 10 Mbps today, to a "minimum" (and more respectable) 25 Mbps, with the ability to support even faster speeds down the line, according to Amtrak. Results of the test project will be used to determine where it's technically and financial feasible to build such a network along the entire 457-mile NEC.
On Monday (June 9), Amtrak said it is seeking bids for what it's calling a "proof-of-concept" project that would close coverage gaps along the NEC, and allow it to drop current restrictions on streaming video and large file downloads.
"We know that our customers want a consistently reliable and fast on-board WiFi experience – something we cannot guarantee today on our busiest trains when hundreds of customers want to go online at the same time – and we want to make that possible," Matt Hardison, Amtrak's chief marketing and sales officer, said in a statement.
We've asked Amtrak for some additional details on when it plans to name its tech partners and when it expects this proof-of-concept project to go live.
Update: An Amtrak official said the RFP is already out, with the potential for the project to reach the design phase this fall, with construction to follow in the winter of 2014/2015.
While the project could get some attention from a broad mix of service providres, it does sound like a good opportunity for cable to look into as they expand their WiFi networks and continue to target public transit targets. Among recent examples, Cablevision Systems and NJ Transit announced a 20-year pact that involves WiFi connectivity at train stations and the trains themselves. Comcast, meanwhile, has been expanding the reach of Xfinity WiFi hotspots with SEPTA for its subway, bus and trolly riders.
The smarter way to stay on top of the multichannel video marketplace. Sign up below.
Thank you for signing up to Multichannel News. You will receive a verification email shortly.
There was a problem. Please refresh the page and try again.