Project Sansar's Next Step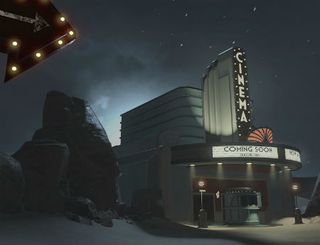 Linden Lab, the company behind Second Life, appears to be making progress with Project Sansar, the label currently affixed to the company's new project – a new digitized world that will be made to work with some of the latest virtual reality platforms.
Linden Lab recently announced that it is seeking applicants for a "Creator Preview" for Project Sansar, with the expectation that they'll be picked by this summer ahead of an anticipated commercial rollout by the end of 2016.
Ahead of this call for help, Linden Lab said a "small number of creators" have already built out some social VR experiences for its new projects, including some virtual versions of real-world locations, fantasy worlds and stylized game-like environment
In the early phases of launch, Project Sansar (Linden Lab hasn't announced what the name of the actual product will be) will target the Oculus Rift and HTC Vive, as well as PCs, with mobile devices to be added to the mix later.
Linden Labs has kept a lid on many of the particulars around Project Sansar, but the aim is to "something bigger and even more successful" than Second Life, Linden Lab CEO Ebbe Altberg said in a recent interview (subscription required). "Virtual reality is finally reaching the tipping point because the price and quality will help it go mainstream over the next several years."
But the new platform will lean on some of the elements of Second Life by providing users with tools to build VR experiences that can be shared with others, while also giving them an outlet for making money off their handiwork. (Creators on Second Life redeem more than $60 million in payouts on an annual basis, according to the company).
Project Sansar is hardly the only one that's focused on the notion of social VR. Oculus, for example, recently announced an initiative around social apps and games, while AltSpaceVR, a startup backed by Comcast Ventures, is considered a pioneer in this emerging field.
Weekly digest of streaming and OTT industry news
Thank you for signing up to Multichannel News. You will receive a verification email shortly.
There was a problem. Please refresh the page and try again.