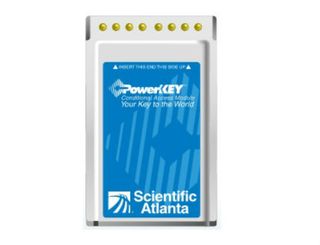 The commercial agreement between Comcast and TiVo announced last week outlined big ambitions, but provided little in terms of how they intend to execute on a plan to help TiVo boxes bought at retail gain access to Comcast's full suite of subscription video services without a clunky CableCARD.
TiVo is leaving the sharing of those details to Comcast, and Comcast says it's "premature" to provide them at this time. After speaking to some parties with knowledge on how they might tackle this one (with FCC waivers and other potential regulatory requirements notwithstanding) here are just three possible options:
-To develop a new, proprietary downloadable security system for an all-IP video product. While Comcast is already delivering a full linear IP simulcast for its Xfinity On Campus product, that rollout is limited and small in scale. It's not known when Comcast would be ready to pull that off on a massive scale, but it's not expected to occur anytime soon.
- Combine a version of security used today for Digital Transport Adapters (DTAs) with an IP-based video security system that could be used in hybrid (QAM/IP) TiVo boxes sold at retail. The idea would be to use DTA security, which is already deployed on a broad basis, to secure linear QAM video, and use downloadable security on the IP side for VOD and other video services that can be delivered over IP. The good news is that DTA security works, as it's in use on tens of millions of devices. So-called "universal" DTAs work on digital cable networks based on the Arris/Motorola or Cisco Systems platforms, which is another plus. But the approach might be tricky to implement in boxes with DVR functionality due to the limitations of the current FCC ban on set-tops with integrated security.
-A new interoperable, downloadable conditional access system that works with the legacy security systems. But one industry source views this possible path as an "outlier" that's fraught with legal and contractual issues, because it would likely require full support from Cisco and Arris.
Among those options, the DTA-focused option could resonate the most, a source said, because it's already capable of descrambling basic, expanded basic and premium linear content, and it's already been proven to work on Arris and Motorola systems. In a hybrid model, it wouldn't be overly difficult to pair DTA security for linear with IP-based security for IP-VOD and, potentially, other third-party OTT services. That sort of combination would also allow a gradual migration to IP video (after all, QAM video won't fade into history for many years) without worrying about having to execute a flash-cut to an all-IP based video security system.
And we've already seen some action in this area in recent years. In 2012, Comcast and Boxee announced an agreement that would let users of Boxee devices access the MSO's encrypted programming via one of two ways – through a short-term fix that would pair the Boxee box to an Ethernet-connected DTA; and a long-term, licensed-based "Integrated DTA" approach that would enable Boxee to access encrypted basic tier channels without the need for a separate MSO-supplied DTA or set-top box. Not much progress has been reported about the long-term approach since Samsung acquired Boxee last July. In the meantime, Samsung has since launched a retail-focused, CableCARD-based device of its own called the Smart Video Player.
Again, these are just three possible options. It will be up to Comcast, as well as TiVo and other partners, to noodle it. But, as one industry source who is familiar with cable's legacy and next-gen video security ambitions, "there is no magic bullet" for a post-CableCARD world.
The smarter way to stay on top of the multichannel video marketplace. Sign up below.
Thank you for signing up to Multichannel News. You will receive a verification email shortly.
There was a problem. Please refresh the page and try again.