Pay TV's Day of Reckoning Arrives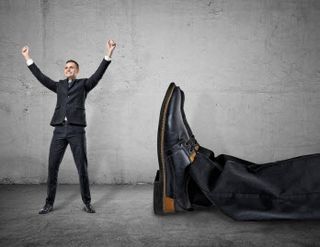 It is a brave new world for television. As more consumers embrace cord-cutting, cord-shaving and skinny bundles, multichannel video programming distributors have started to gain the upper hand in negotiations with the big cable networks. It's time for those cable channels that have been riding on the coattails of their big-brand parent companies to face the music.

Distributors are no longer being forced to take on smaller, low-rated channels to appease the Viacoms or Disneys of the world. They are no longer interested in having six MTV channels when all they want is the original-flavor MTV. They can pass on having eight Nickelodeon channels when the original Nickelodeon will do. One thing that's been said – and bears repeating – is that distributors are looking for something non-duplicative. Having 16 music channels is clearly overkill. And being forced to take MTV Tres in order to get MTV is tantamount to being held at gunpoint.

Related: Viacom's Bakish Touts Skinny Bundles

Earlier this year, we saw reports that Viacom is planning to narrow its focus to six key channel brands – Nickelodeon, Nick Jr., MTV, Comedy Central, BET and Spike – while shifting away from smaller brands like CMT and TV Land. What message does that send to MVPDs? Are Viacom's other brands still viable?

We're at a day of reckoning for the large media conglomerates who have relied on the successes of their popular networks to protect their smaller, less appealing networks. They no longer have the leverage needed to force distributors to buy their large bundles of networks. For the first time, these smaller networks must stand on their own and step out from under their parent company's protective wings.

Before, a distributor trying to get subscribers couldn't afford not to have the key brands like MTV, CNN, Nickelodeon, etc., so they bit the bullet and loaded up on their other channels too. That's no longer the case. With so many other choices for entertainment, the power balance has shifted, and the MVPDs now have the upper hand. In the age of the skinny bundle, distributors are free to ignore the privileged, spoiled kids and focus on the scrappy, punk upstarts that offer the kind of content their subscribers are interested in.

The current opinion is that independent channels are in danger, that they will get lost in favor of skinny bundles. This is not necessarily true. As skinny bundles are introduced, the smaller networks that had previously secured carriage via larger network leverage will no longer have the luxury of being safe within a larger network group. Instead, the playing field has been leveled for all smaller nets – the independents and those under a larger corporate umbrella.

MVPDs should not be pressured into buying smaller nets if they want the larger nets under that same umbrella. All networks should – and soon will – prove the value of what they represent as a network. Unraveling these large network bundles into smaller, skinnier bundles will allow the independent cable network a chance to shine. In this new, free market, the indie doesn't have to worry about competing against the smaller net that relies on its parent company. The indie can stand up against that smaller net on its own and, if the indie's product is appealing, the indie will survive.

This unbundling is causing the smaller nets that previously had the support of their parent companies to step up their game. If they were only surviving because of their parents, they might not be long for this world. Meanwhile, the independent cable networks have been on their own and made it work. They're at an advantage. Before, independent networks had been unable to secure as much distribution as possible simply because many of these smaller channels were taking up space. If these smaller channels go away, wouldn't there be more opportunity for independent networks to begin to gain distribution? The demise of the smaller networks within the conglomerate portfolio could be more beneficial for independent nets.

In the past year, we've seen ABC Family and VH1 Classic become Freeform and MTV Classic, respectively, and go down in viewer ratings. This February, NBCUniversal announced that it would be reformatting Oxygen network with true-crime programming geared toward women. After getting dropped by AT&T's DirecTV and U-Verse, NBCUniversal announced that it will shutter Esquire Network and relaunch it as a digital-only platform. We've seen ESPN2's 19% ratings dip for parent company Disney. Syfy is down 30% for parent company NBCUniversal. USA (NBCUniversal), TNT (Turner), Discovery (Discovery Communications), History (A&E Networks), AMC (AMC Networks) and FX (Fox Entertainment Group) were all down year-to-year in viewers as well.

There are some smaller networks that have been able to grow their ratings under their parent companies: SundanceTV (AMC Networks), Logo (Viacom), Bravo (NBCUniversal), OWN (Discovery) and El Rey (Univision); but overall, ratings have been in decline. It's a tough market.

The smaller, independent networks that never had the support of a larger parent company are already used to fighting tooth and nail to support and promote their content. They've always had to prove themselves. That is why you see ratings growth for indie networks like Hallmark Channel, DIY, Ovation and WGN America. If you have a product worth watching, people will show up.

Not every independent network has been so lucky. We saw what happened to Participant Media's Pivot TV last year. While some said that Pivot was the first casualty of skinny bundling, others say that it was too niche to survive, bundling or not. If your content is not in demand, should you survive? If you don't have a big parent company, probably not. Now, in the age of cord-cutting and cord-shaving, if you do have a big parent company, you might not either.

Liz Janneman is executive vice president, network strategy, at Ovation TV. Image by Gearstd, iStock/Getty Images.
The smarter way to stay on top of the multichannel video marketplace. Sign up below.