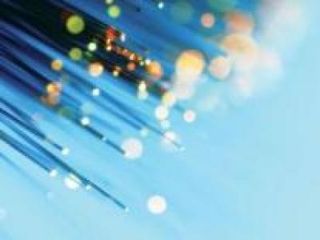 Comcast has said time and time again that offering a OTT-TV service outside its own footprint doesn't make economic sense, and that it is content, for now, to focus on bumping video sub numbers in-footprint with X1, its next-gen platform.
RELATED: Roberts: 'OTT Economics Are Unproven To Us'
Did Comcast suddenly change its mind? Did the dim economics of a virtual MVPD service brighten overnight? One might wonder, given some headlines circulating today claiming that Comcast is developing its own online TV service that's akin to a DirecTV Now or Sling TV.
The apparent confusion about what Comcast is planning, or isn't planning, stems from an interview with Mike Cavanagh, Comcast's SVP and CFO, conducted Wednesday at the UBS Global Media and Communications Conference.
The quote in question: "It's coming."
And some took that to mean that what was "coming" was a new online TV service from Comcast. But when I looked back at that part of the conversation, the quote seems to be out of context. It wasn't about a service from Comcast that is coming, but about the OTT competition that Comcast is facing, and will continue to face.
Per the transcript, here's how that part of the conversation went down:
John Hodulik – UBS: "That brings us to the next topic. DirecTV Now was launched a week ago. Our expectation is you're going to see similar launches from other, especially Internet-based, companies."
Mike Cavanagh: "We agree with that; it's coming."
So, again, the context of Cavanagh's response pertains to a question about OTT video competition, and not a question about when or if Comcast will be rolling out its own OTT service. In fact, Comcast is getting close to offering Sling TV on its X1 set-tops, though the focus there is about extending access to Sling TV's international subscription OTT offerings and not so much on its core Sling Blue and Sling Orange services aimed at cord-cutters.
Cavanagh later acknowledged that there "are going to be situations where somebody else's product might be good enough, but I'm not really worried that that's where we're making a lot of money necessarily. But doesn't mean we're not going to try to have answers to those use cases as well, and we'll be hustling to compete." So the door appears to be open to different options.
Comcast does have an in-home IPTV service, called Xfinity Stream TV , that's being tested in a few markets to retain pay TV subs and maybe pull in a few cord-cutters, but the operator insists that it isn't an "over-the-top" product because it's delivered on its managed IP network, and limited to its footprint (save for the authenticated TV Everywhere services that go with it – that can be accessed out of home, but the service itself is for subs who are in Comcast's traditional footprint).
RELATED: Comcast: Stream TV Is Not 'OTT'
At the same time, I would not be surprised at all if Comcast is, at the very least, securing the kind of digital rights needed for a national OTT-TV service if and when it deemed it necessary to pull the trigger on such a product. Given the shifts in the competitive landscape of video that's being driven by OTT, it would be stupid not to be making those preparations and risk getting caught flat-footed.
After all, once a traditional cable operator decides to fire its video missiles outside its territories, it will force many others to follow in kind.
The smarter way to stay on top of the multichannel video marketplace. Sign up below.