One Share, One Vote Is Fair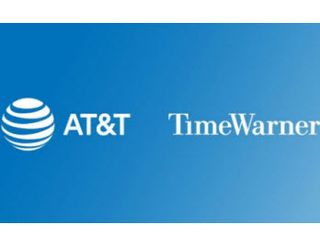 The combination of AT&T and Time Warner Inc. is beneficial and should be approved, if for no other reason than because of "corporate democracy" in governance.
Most other major "content" companies have two classes of stock, vesting extraordinary voting powers to controlling families far in excess of their equity ownership. AT&T and Time Warner have rare one-share, one-vote structures. This also leads to more independent boards of directors.
Viacom and CBS Corp. are both controlled by the Redstone family. Sumner Redstone displayed little public responsibility to anything more than the transient stock price He fired very able CEOs, including Frank Biondi and Tom Freston, as well as Mel Karmazin, who initiated the merger with CBS, giving Redstone control of both media giants. Until recently, he supported Viacom CEO Philippe Dauman, whose compensation included hundreds of millions of dollars, while the company deteriorated.
Redstone's long-estranged, now reconciled, daughter wants to maintain family control by re-merging Viacom and CBS, which has been brilliantly led by Les Moonves. Ms. Redstone has no apparent public record of media responsibility.
21st Century Fox and News Corp. are controlled by the super-voting stock of the Murdoch family, which has a journalistic tradition. Rupert Murdoch's foremost public position has been the Fox News Channel for greater editorial "balance."
Rupert's two older sons are now succeeding him, despite the journalistic scandals in the United Kingdom overseen by James Murdoch.
The two largest content/distribution companies are The Walt Disney Co., which is fully and equitably public (but also has significant non-media holdings, e.g. parks and resorts), and Comcast, in which the Roberts family's voting rights are multiples of their equity ownership.
So far, Comcast has exhibited no special favors to either the distribution or the content side of its holdings, nor has it discriminated against any competitor. Indeed, it has greatly improved the performance of NBCUniversal, which it acquired from General Electric, and is the principal innovator in more consumer-friendly cable navigation.
Not incidentally, Comcast, CBS, Fox and Disney, all have super-expensive commitments to the NFL extending into the next decade when traditional re-sale patterns will certainly be altered.
Time Warner has expensive commitments to Major League Baseball and the NBA, but not of NFL magnitude; thus encouraging greater innovation for more consumer-friendly distribution, particularly mobile phones.
The Discovery networks are largely controlled by super-voting interests of cable pioneer John Malone and the Newhouse family.
A+E Networks is controlled by the fully public Walt Disney Co. and fully private Hearst family interests (which also control television stations and a large print portfolio).
There are other family controlled video content suppliers -- e.g. AMC Networks, Scripps Networks Interactive, et. al. — but they lack the clout of the big players.
The regulatory evaluative process should be both objective and subjective, including the degree of individual or family control, past records, integrity and relative incentives to further improve technology as it further disassembles the cozy media history of the past 50 years.
Full disclosure: Hardly disinterested, I am a shareholder in both AT&T (as a result of its acquisition of DirecTV) and Time Warner, after having served both as a senior Warner Bros. executive from 1969 to 2003 and as one of Steve Ross's strategic advisers until his death in 1992.
I brought the acquisition of MTV and Nickelodeon to the management of pre-Redstone Viacom, introduced Ross to his Time counterparts leading to the original Time Warner merger, and have served on the boards -- and governance committees -- of three public media companies.
I hope an insider's insight can carry real-world weight when theorists or ideologues, on both sides of the regulatory discussion, make their evaluation.
(An irony: All press discussions about Time Warner CEO Jeff Bewkes have focused only on his divestiture of video components, with not one of the opining journalists recalling how Bewkes also divested Warner Music before that industry diminished from technological changes.)
Edward Bleier is the retired president of Warner Bros. Domestic Pay TV, Cable & Network Features, now serving as a board member of three media companies.
The smarter way to stay on top of the multichannel video marketplace. Sign up below.