Nvidia's Patent Case Threatens to Restrict Hispanics' Internet Access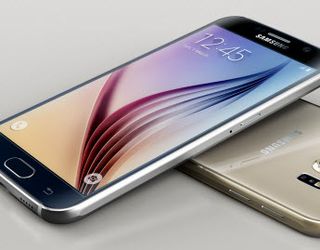 On Oct. 9, an International Trade Commission (ITC) administrative law judge made an initial determination in a patent infringement case between mobile technology companies. The ITC judge's determination, albeit preliminary, was that the commission could find no evidence to support the claims made by the plaintiff, Nvidia, which owns patents for graphics processing technology. However the case will continue and the implications of a potential ruling could be pernicious for the Latino community in the United States.
Almost a year ago, Nvidia Corp. filed a claim at the ITC asserting that Samsung Electronics Co. and Qualcomm Inc. infringed on some of its patents related to specific chips in particular Samsung mobile devices. Nvidia asked the ITC, an independent government board, for an exclusion order that would apply to Samsung products, including tablets and smartphones that contain the disputed Qualcomm chip technology.
An exclusion order would essentially bar these devices from entering the U.S. This order would reduce access to smartphones and other connected devices like tablets. Our concern is that this would have a disproportionate effect on the nation's Latino communities, which depend on affordable mobile technologies for Internet access more than other communities.
Nearly 72% of Hispanics own a smartphone – 20% higher than the national average – according to a Nielson report released last year. But that high level of ownership does not tell the full story about the unique relationship U.S. Latinos have with their smartphones, tablets and other devices. For many Latinos, these devices are the only way they access the Internet.
A Pew Research Center study shows that at least 13% of Hispanics and 12% of African-Americans are "smartphone-dependent," suggesting that they don't have access to the Internet at home. There are many reasons for this, notably the availability of affordable broadband connections. Just the same, the so-called digital divide is narrowing. According to Pew's research, 81% of Hispanics now use the Internet, compared with 85% of whites. And mobile technology is critical to closing this divide.
Presently, connecting to the Internet is not an option but a necessity. It is frequently the most efficient way to access a host of information in a timely manner, seek employment opportunities and stay current on news that affects you – no matter where you live, transcending income level and ethnicity. In the past year, 73% of Hispanics who own a smartphone have used their device to search for information related to a health condition, and 45% have used their phone to look up educational materials or access the rapidly increasing offering of online education programs.
One of the reasons why this exclusion order would be particularly disruptive is cost. According to Experian Marketing Services, 53% of Hispanic adults use an Android device, compared with only 34 percent that use an iPhone. Because Samsung manufactures 65 percent of all Android smartphones, an import ban on its many popular products would hit Hispanic smartphone users especially hard as the smartphone supply would be dramatically reduced. In addition, Pew's study also noted Latinos are twice as likely as other groups to terminate their smartphone service because of increased costs.
Not so long ago the mobile Internet was novel new concept. Now it is a redundant term. The Internet is mobile. The dramatic increase in connectivity is allowing new businesses to grow with dynamic efficiency and is breaking down barriers for millions. This is a testament to free-market innovation and, for the most part, a light regulatory touch. Keeping an ample supply of a variety of affordable devices is a critical element of maintaining the momentum of today's world. Therefore, this exclusion order affecting so many products could have dramatic unintended consequences, particularly among Hispanics.
Disputes over patents are common in a competitive technology economy, and companies should be free to contest each other over intellectual property rights and recover what is rightfully theirs. In Nvidia's dispute with Samsung and Qualcomm, however, let's hope the initial determination sets the stage for the ITC to reject Nvidia's request for an exclusion order when it reaches a final ruling, which is expected next year. An exclusion order in this case threatens to restrict Internet access for millions of consumers and an even larger proportion of Hispanics, who rely on affordable mobile technology to stay connected.
Allen Gutierrez serves as the National Executive Director of The Latino Coalition, a national organization that represents Latino interests with senior executives of many Fortune 500 companies and local and federal government agencies.
The smarter way to stay on top of the multichannel video marketplace. Sign up below.
Thank you for signing up to Multichannel News. You will receive a verification email shortly.
There was a problem. Please refresh the page and try again.