New Wireless Offering Worth Considering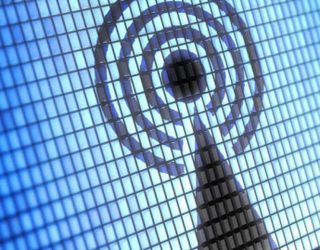 As telecommunications services continue to evolve and expand, so do the regulatory implications and competitor disputes that go with them. Against the backdrop of myriad historic telecommunications policy fights this year alone, a new innovation in unlicensed spectrum has spurred a fresh debate between the cable industry and a coalition of tech companies.
Given the fast-paced nature of this industry and the oftentimes slow, overreaching nature of the government, consumers seeking new options and healthy competition should hope that the recent history of picking winners and losers, evident in the ill-advised net-neutrality decision from the Federal Communications Commission, does not repeat itself.
A new advancement has the potential to enhance WiFi. This new technology, called LTE-U (LTE-Unlicensed), was developed and tested successfully by a team of engineers from Qualcomm, Samsung and other technology companies. LTE-U has the potential to expand the benefits of 4G LTE wireless connectivity for consumers into unlicensed spectrum and to deliver a more dependable wireless connection when the licensed LTE network is congested, with enhanced capacity and faster download speeds.
As an avid wireless data consumer who can't live without my iPhone and the services it offers, this sounds like a no-brainer, right? For most of us the answer is, of course, yes. But from the cable industry, which is concerned that LTE-U will offer a better and more competitive alternative for consumers than the WiFi network it is deploying, you'll get a much different answer.
Consumers have long enjoyed the convenience and flexibility of WiFi Internet access, primarily in public settings like coffee shops, stores, airports and now even in their cars. WiFi connectivity has helped many Americans, who might not otherwise have Internet access, go online. It has been and will continue to be a successful and valuable technology. But just as the Internet itself is constantly evolving, so too have the networks and technologies that provide the connectivity.
While not a replacement for WiFi, LTE-U is the latest breakthrough from the wireless industry that will help to improve capacity. Yet like many of the bold, cutting-edge technologies developed by our nation's best and brightest engineers, LTE-U is facing considerable criticism from the cable industry due to MSOs' investments in their growing WiFi hotspot networks.
A recent and somewhat misleading article in The Washington Post attempted to lay out the systematics of LTE-U and explain the cable industry's fear that the service will have them competing for customers. LTE-U's critics say it could "undermine WiFi, a free, time-tested technology that handles roughly half of the Internet's mobile traffic today." But given the very real anti-cable sentiment across the country, cable operators would be better served if they instead leveraged resources to improve their own offerings and customer service – rather than trying to undermine a new and potentially transformative technology.
Test data from LTE-U developers shows that LTE-U seeks to be a partner to WiFi – designed to share unlicensed spectrum fairly.
"The most important thing to realize about LTE-U and WiFi coexistence," industry engineer Richard Bennet recently wrote, "is that neither one has any stake in knocking out the other's transmissions."
Everyone is fighting to provide the best service for their customers whether it be with unlicensed spectrum, licensed spectrum or a combination of the two.
There is an exploding and continually increasing need for more spectrum for mobile use. As Congress continues its important work on a long-term strategy to free up more government spectrum for commercial use, innovations like LTE-U have the potential to maximize the capacity and efficiency of our current spectrum resources in both the licensed and unlicensed bands. LTE-U should be encouraged and fostered as this exciting technology evolves. Industry infighting and misleading accusations are not the answers.
Christopher D. Coursen is founder of the Status Group. He formerly served as majority communications counsel for the Senate Commerce Committee and advised the Ronald Reagan and George H.W. Bush administrations.
The smarter way to stay on top of the multichannel video marketplace. Sign up below.
Thank you for signing up to Multichannel News. You will receive a verification email shortly.
There was a problem. Please refresh the page and try again.