The New Apple TV: Priced to Sell?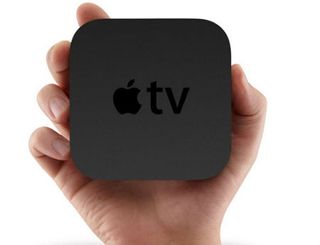 The next-gen Apple TV could cost a pretty penny – perhaps 19,900 of them.
The company's latest, greatest TV-connected box, expected to be introduced by Apple on September 9 at a media to-do in San Francisco, will fetch less than $200, but likely in the range of $150 to $199, according to 9to5Mac, which offered the caveat that Apple execs are still haggling over final pricing.
But even the lower end of that range would be a big premium over the cost of the current-gen Apple TV model (pictured). In an apparent inventory-flushing move, Apple dropped that price -- from $99 to $69 – back in March.
That reported price range also drew mixed responses on the 9to5Mac message board, with several viewing it as too steep, while others seeing it as proof that the pricing and expected horsepower boost shows that the new model won't be a "garbage upgrade." Another commented chimed in that it would be "pretty embarrassing if the new iPhones support 4K video capture but the new Apple TV doesn't…"
9to5Mac also expect the next-gen model to be similar in appearance to the current model, though "thicker and slightly wider."
The new Apple TV is also expected to expand access to the Apple App Store, a motion-sensitive remote, support for Siri, and to be outfitted with a new UI and a more powerful processor.
The long-expected Apple OTT-TV service is not expected to debut until 2016 as Apple continues to negotiate licencing deals with broadcasters and other programmers. However, 9to5Mac said that service will be made to run on the current-gen Apple TV and the model that will be unleashed next month.
The smarter way to stay on top of the multichannel video marketplace. Sign up below.