Netflix IDs Its First 'Recommended' Smart TVs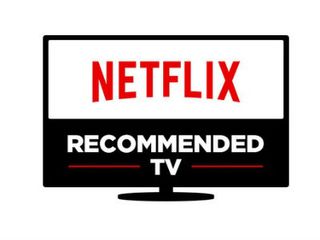 About four months after announcing its "Recommended TV" program at CES, Netflix this week revealed the identity (opens in new tab) of the models that made the cut, based on Netflix's evaluation of criteria that covered areas such as streaming performance (how rapidly the apps launch, resume and playback video), ease of access to apps, and features such as "instant on" – how quickly a TV can wake up and display its menu of apps.
TVs that make the grade get the "Netflix Recommended TV" label at retail. This video goes into some of the details, but the overall goal of the program is to tell consumers which models deliver a "superior smart TV experience," at least when viewed through the Netflix lens.
These models made Netflix's first cut:
-LG 4K UHD TVs w/ webOS 2.0
-Sony Android Full HDTVs
-Roku TVs from Hisense, Insignia, and TCL
"We're particularly excited about the Instant On functionality supported by Roku TVs and the Sony Android Full HDTVs," Brady Gunderson, Netflix's director of product development; and David Holland, the company's director of business development, noted in the blog post announcing the selections. "These TVs wake up quickly, remembering where you left off, similar to how smartphones and tablets behave today."
They also liked some "optimizations" on the LG 4K model that allowed for the quick launch of Netflix and an interface that lets users toggle easily between live TV and OTT.
Netflix, they added, plans to add more smart TV models to recommended list over the next couple of months.
While adding the Netflix label might help some consumers make a buying decision in a market that is flooded with smart TVs, it'll take some time before we know whether this distinction helps these TV makers move the needle at retail compared to attributes such as price, screen size, and whether the TV supports 4K/Ultra HD video.
The smarter way to stay on top of the multichannel video marketplace. Sign up below.
Thank you for signing up to Multichannel News. You will receive a verification email shortly.
There was a problem. Please refresh the page and try again.