Netflix to Hit 128M Subs by 2022: Forecast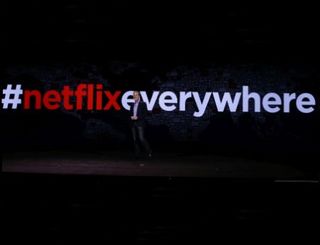 Thanks in part to its ongoing global expansion, Netflix is poised to rake in 128 million subscribers by 2022, a 44% rise from the 89 million it had at the end of 2016, according to a new forecast from Digital TV Research.
Netflix ended Q1 2017 with 98.78 million streaming subscribers worldwide (50.85 million in the U.S., and 47.89 million everywhere else).
Digital TV Research expects Netflix's international sub base to exceed its U.S. subscriber base by early 2018, despite still not having "direct access" to China, Simon Murray, principal analyst at Digital TV Research, said.
Netflix has partial entry in China via a deal with Baidu's iQiyi, a video portal that recently inked a deal to offer a subset of Netflix's streaming catalog, including titles such as Black Mirror and Stranger Things.
By 2022, Digital TV Research expects 72% of Netflix's total sub base to be concentrated in North America and Western Europe, down from 81% in 2016, while its reach into the Asia Pacific region will represent more than 10 million subs by then, nearly triple its 2016 total there, the firm predicts.
Amazon has also been making strides internationally with its OTT video service. Hulu, another SVOD rival, has also dropped hints that it might try to broaden its reach to other markets in the next couple of years.
The smarter way to stay on top of the multichannel video marketplace. Sign up below.