Netflix CEO: 25 Mbps Should Be New 'Baseline'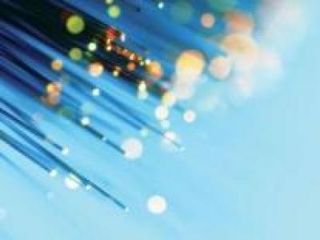 Count Netflix CEO Reed Hastings among the fans of an FCC proposal to bump the definition of broadband from 4 Mbps downstream to 25 Mbps down.
Speaking Tuesday during an interview to discuss Netflix's fourth quarter results (you can watch the whole thing here), Hastings said he "absolutely" agrees with the proposal, which will face a vote at the FCC's meeting on Thursday, Jan. 29.
While any speed bump would be welcome by any OTT video service, Hastings said the slow shift toward 4K streaming and other bandwidth-intensive services offer good reasons for the boost.
Noting that one 4K stream from Netflix requires about 15 Mbps, he said consumers will also need additional headroom for things like video conferencing and home monitoring apps. "So, 25-megs is kind of baseline for the next five years as opposed to the past five years," he said.
Netflix launched a small 4K library last year that is in the process of expanding, with support for prettier High Dynamic Range streaming already in the works.
Access to Netflix's 4K library also drives a higher price, as it's only offered through the company's top-line $12 per month plan. Even though 4K has not hit the mainstream, the approach provides "incremental revenue without making any changes ourselves…by just letting the tide come to us," Hastings said.
Ted Sarandos, Netflix's chief content officer, reiterated that most of Netflix's original series are being shot in Ultra HD, and that licensing for "frontline" shows such as Breaking Bad and The Blacklist include the 4K option.
Netflix execs were also asked about HBO's coming stand-alone OTT service for the U.S. market, but said it is hard to speculate on its impact on Netflix's business until HBO reveals pricing.
But Hastings doesn't expect HBO to get crazy on pricing. "To the degree that they go really aggressive and match Netflix's price for HBO, then it's extremely disruptive to their current ecosystem since the prices are higher than that," he said. "They've generally given the signal that they're going in softly in terms of not being too disruptive using the existing partnerships that would tend to imply a little bit higher price point."
But even if HBO does match Netflix's pricing, he still thinks consumers will take both, noting that shows like The Affair and Homeland have given Showtime a boost without eroding HBO's base.
Integration with major U.S. MVPDs also came up, with analysts wondering if Netflix's new deal with Dish will cause operators like Comcast to loosen up and do the same.
"I think it is likely that Dish's competitors would want to co-op that benefit and integrate with us, but right now everyone's going to watch and see," David Wells, Netflix's CFO said. "Let's see how Dish succeeds with the Hopper hardware, which is what has Netflix."
Hastings, meanwhile, doesn't believe that Sling TV, Dish's new $20 per month OTT service, will have much of an impact on Netflix's business. Though it does pose more competition, "I don't think it materially changed the desire to have Netflix with our unique and exclusive shows," Hastings said.
The smarter way to stay on top of the multichannel video marketplace. Sign up below.