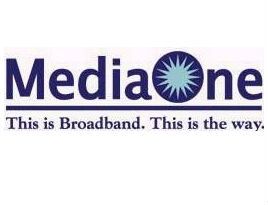 The Comcast-Time Warner Cable deal still needs to be consummated, but we learned this week that former Insight Communications CEO and current Penthera CEO Michael Willner has already agreed to step up to become CEO of "SpinCo," the new 2.5 million-sub operator to be spawned from systems spun off from Comcast. If all the pieces fall into place, Charter Communications will own 33% of the new, separately publicly traded cable entity.
And maybe (but most likely not) the name "SpinCo" is growing on you as a brand to carry forward when/if this new, sorta new operator is born. If so, don't get attached to that idea.
"I will be able to absolutely represent to you today that by the time SpinCo exists, it will not be called SpinCo," Comcast executive vice president David Cohen said Wednesday at the MoffettNathanson Media & Communication Summit in New York. "As people have said to me, 'Please tell me that my cable company is not going to be called SpinCo'."
So, we can assume that cable's finest marketing minds will be on the case when the spin-off becomes active, but, in the meantime, perhaps we can be of service and stoke the creative fire a bit and offer up some suggestions.
Let's get some of the easy ones out of the way:
-Chomcast: Too obvious…and too dumb.
-Son Of Insight: Playing up the Willner connection and some of those former Insight territories.
-Beyond Xfinity
-MediaOne. Why not? The logo and tagline ("This is Broadband. This is the way.") are already done. Problem solved!
Got an idea? Just drop me a line at jbaumgartner@nbmedia.com.
The smarter way to stay on top of the multichannel video marketplace. Sign up below.
Thank you for signing up to Multichannel News. You will receive a verification email shortly.
There was a problem. Please refresh the page and try again.