Live from Chicago: The New Digital Media Economy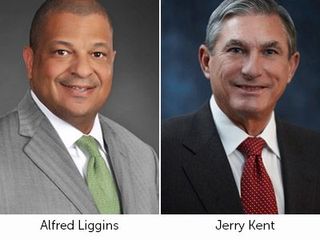 Like you, we're privileged to live and work in an amazing era. Today, the tap of a button brings stories to life over objects we hold in our hands. We interact with friends in distant places as if they were right next door. A gesture into thin air and, like that, images and sounds appear in stunning resolution in our living rooms.
These amazing feats spring from an almost incomprehensible collaboration of people, ideas, energy and invention. They draw from the widest of possible worlds, borrowing from a technology here, a breakthrough there, blending the known with the new to create and extend the realm of the possible.
It's this interplay of invention and creativity that will be showcased live at the inaugural edition of The Internet & Television Expo (INTX), May 5-7 at Chicago's McCormick Place West.
What used to be known as The Cable Show is being transformed into something entirely new: a live event where companies and individuals across every conceivable media and communications domain come together. A highly entertaining animated video you can watch here tells the story nicely.
At INTX, you'll find collaborators and competitors, friends and frenemies, united by a common vision in the promise and power of a networked digital economy. From Internet media to wireless broadband, every category that matters to this emerging world is represented at INTX.
This wide-open, anything's-game philosophy is reflected in the list of media industry and public policy leaders you'll hear from at INTX, including Comcast's Brian Roberts, FCC chairman Tom Wheeler, Vimeo's Kerry Trainor, Nancy Dubuc of A+E Networks, Michael Kassan of MediaLink and many more.
The same philosophy also is behind some of the unique experiences that will be served up at INTX, including live General Session content produced by journalists Peter Kafka and Kara Swisher from Re/code; the INTXHACK live app development competition; and special INTX Intersections – dedicated pavilions that provide deep-dive immersion into subjects like the Internet of Things, TV content navigation, TV Everywhere and more.
Our world has changed. We've transcended old boundaries and entered promising new domains. The Internet & Television Expo reflects this reality. Connectivity, interactivity and a multi-dimensional media product suite are the ingredients that now unite a vast ecosystem made richer by its many participants.
As co-chairs of INTX 2015, we're extremely enthused about the possibilities to express this wide, wide world in a unique live event setting. It's an exciting time. It deserves an exciting show.
By Alfred Liggins, chairman and CEO, TV One and CEO and president, Radio One; and Jerry Kent, chairman and CEO of Suddenlink Communications, co-chairs of INTX 2015
The smarter way to stay on top of the multichannel video marketplace. Sign up below.
Thank you for signing up to Multichannel News. You will receive a verification email shortly.
There was a problem. Please refresh the page and try again.