Leveraging Data to Win Viewers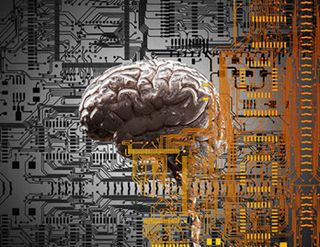 Change is the new constant in the media and entertainment industry, as the fundamental nature of competition in the industry has shifted. No longer do television shows merely compete with television shows, theatrical releases with theatrical releases, video games with video games, etc. With more content now available than any of us can consume in a lifetime, all content and content offers are competing with each other in real time for a precious slice of each consumer's time.

In this era of hyper competition and digital connectedness, a new business model is emerging, one powered by data, with the consumer firmly at its center. Data has become M&E's secret weapon for sustaining and improving consumer engagement and satisfaction. It's data that can reconcile a world of ubiquitous distribution with a consumer's finite amount of time to consume content. And it's just getting started: By 2020, data scientists estimate that for every human on the planet, there will be 1.7 MB of data being produced. Every second.

Leveraging that data is essential as M&E companies compete for consumers' time, advocacy and money across multiple platforms. Those that know consumers best will win.

Enter cognitive computing, which has the ability to examine the choices consumers are making, and under what circumstances, in order to understand and predict what consumers will want next. Although some pundits have framed artificial intelligence and machine learning as a person-versus-machine comparison, at IBM we view the most productive implementation of AI as a symbiosis of person and machine.

Computers are good at rapidly processing enormous amounts of data and looking for hidden patterns and valuable attributes. The human brain is highly adept at other skills, such as generalization and abstraction. Together these make up Augmented Intelligence and the possibility of better decision making in all functions of business, from production and distribution to sales and marketing.

Two core domains are driving the application of machine learning. One is "audience" (customer or consumer) insight -- reaching a new level of personalization by understanding their affinities, traits, likes, dislikes, and how they respond to media. The other is "content" insight -- the enrichment of metadata and understanding what's in the content to exploit it in new ways, in new formats and across new channels of distribution. Combine these, and M&E companies can apply cognitive insights to improve KPIs, including ad sales, content ultimates, productivity and efficiency, and margin growth.

Consider the ongoing Major League Baseball season. Using cognitive technology, media companies can now take baseball-related video content and better understand it in terms of sentiment -- including a closer look at actions that may indicate crowd excitement, or tuning in to crowd noise and the tone of the sportscaster's commentary to gauge key moments -- and surface it to fans for a more personalized viewing experience.

Cognitive computing is a natural enhancement to existing business practices that will make day-to-day operations more effective while helping media companies create a better consumer/user experience. AI is a positive disruption, one that demonstrates the art of the possible. Most importantly, it's an opportunity to thrive in an age of constant change -- the firms that are better equipped to extract insights from data are the likely winners.

Steve Canepa is general manager, global telecommunications, media & entertainment industry, at IBM. Image by John Lund/Getty Images.

The smarter way to stay on top of the multichannel video marketplace. Sign up below.
Thank you for signing up to Multichannel News. You will receive a verification email shortly.
There was a problem. Please refresh the page and try again.