Layer3 TV Cites Strong Demand for 4K Fare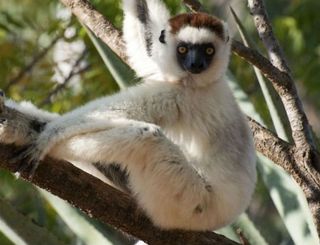 There's still not a lot of 4K content available these days, but evidence is mounting that consumers who have TVs and boxes that are capable of supporting the new format are craving it.
Layer3 TV, the Denver-based next-gen cable op that supports 4K on all its set-tops, said that 20% of its customers have watched at least one episode of BBC America's Planet Earth II in 4K via its VOD platform.
Granted, we don't know a lot about the sample size, since Layer3 TV doesn't say how many subs it has and it's unclear what percentage of that base has a 4K-capble TV, but it's still a nice, round number that speaks to the desire for content that's delivered in the pixel-packed format.
RELATED: Layer3 TV Adds Live, On Demand 4K Fare
And it also echoes what was mentioned by the company in April at NAB. At the time, company CTO and co-founder David Fellows noted that the NASA TV UHD channel was in the "mid-20s" among the most popular linear channels offered by Layer3 TV, and that the 4K version of Planet Earth II from BBC America was the MVPD's second most-popular VOD asset, behind only NBC's This Is Us. So, t's been locked into the upper echelon of a VOD library that today exceeds 22,000 "assets," according to the company.
"The impact that 4K content is having on BBC AMERICA's awareness and Layer3 TV viewership serves as notice of 4K's importance," Layer3 TV chief content officer Lindsay Gardner, said in a statement. "And, not only is BBC AMERICA enjoying higher viewership on Layer3 TV, but so are sister networks AMC, IFC, and SundanceTV."
For the purpose of this study, Layer3 TV said it defined each network's rank by the total number of subscribers tuning into each network for at least one minute, regardless of market, during the two month viewing period following the addition of Planet Earth II.
The smarter way to stay on top of the multichannel video marketplace. Sign up below.
Thank you for signing up to Multichannel News. You will receive a verification email shortly.
There was a problem. Please refresh the page and try again.