Keeping Fans Tuned In for Super Bowl 60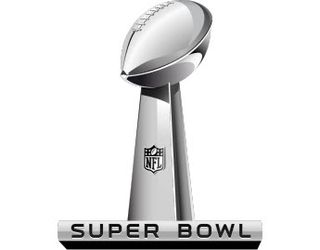 With the Super Bowl 50 faceoff between the Denver Broncos and the Carolina Panthers just days away, football fans are gearing up for the big game. The most ardent ones will dole out thousands of dollars for a coveted seat at Levi's Stadium. Most viewers, though, will tune in from their living rooms.
In today's evolved content-consumption world, sports are one of the last vestiges of live content viewing. Apart from sporting events and the occasional awards show, today's consumers dictate both consumption time and method. Whether recording programming on a cable box, watching on-demand or turning to a streaming service like Netflix or Hulu, appointment viewing programs are a relic of a bygone era. Sports, and by extension sports viewing, is unique, as it inspires a sense of community and cameraderie — whether in-person or via social media — and the conduit for this shared experience is watching in real-time, usually through traditional TV networks. However, as the ways viewers consume content continue to evolve, Super Bowl 60 in 2026 could see viewers tuning in in a variety of new ways.
The popularity of streaming services has ushered in the era of "cord cutters," or viewers who don't subscribe to a traditional cable package. While cord-cutting can be an enticing solution for many, especially millennials, sports content is often an element that keeps viewers tied to a cable subscription, as most streaming services don't offer many options for sports content viewing. However, more and more consumers are demanding choices when it comes to sports viewing on the go.
To meet ever changing consumer demand, both traditional TV-networks and OTT providers have an opportunity to create or further their market dominance by innovating when it comes to personalized options and channel dissemination.
Introduce the skinny bundle: Today's consumers not only want a personalized content-consumption experience, they've come to expect it. Skinny bundles offer more customized content packages that match viewing preferences. They aff ord cable operators the steady revenue and consumer relationship of a modern subscription, but packaged in a way that's more attractive to consumers. Individual networks and streaming services have already begun to explore potential customizable bundles. For example, Sling TV has an entire sports tier that allows fans to follow their favorite teams for a fraction of the cost of a traditional cable package.
Enable cross-channel viewing: While many sports fans still want the big-screen HDTV experience in their living room, fans increasingly seek out methods to watch games on the go. Cable operators have an opportunity to weave multichannel viewing into traditional cable packages — for example, making tablet and mobile streaming standard as part of a consumer's subscription offerings.
When it comes to the future of sports viewing, TV networks have the upper hand. They are the only ones, at least right now, willing and able to commit to multibillion-dollar TV contracts with sports leagues.
To avoid a fumble in fending off the threat from streaming and keep tomorrow's sports fans engaged, cable operators must innovate with personalized offerings and multichannel viewing.
Brice Clinton is senior sales engineer at CSG International in Englewood, Colo.
The smarter way to stay on top of the multichannel video marketplace. Sign up below.