Keeping an Eye Fixed on the Future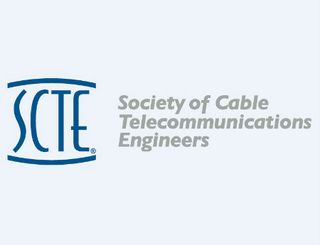 If you can imagine a world without on-demand services, cable telephony, or broadband, then you can imagine what it was like when a group of cable television professionals convened in 1969 with a straightforward objective — improve the delivery of cable television in the present and in the future to create an environment for engineers to collaborate and learn.
Forty-five years later, their baby — the Society of Cable Telecommunications Engineers — continues to provide our industry with the foundation it needs to bring superior user experiences to customers today, and to accelerate deployment of new services in the future.
Take a look around this week at SCTE Cable-Tec Expo 2014. While it would have been hard to imagine all of the new directions cable has taken, this much is clear: The vision of SCTE's founders created an organization that has remained flexible enough to adapt to — and in many cases, to anticipate — the need for solutions that enable new generations of services and put in place learning opportunities.
SCTE's founders would have had to Google — if they'd had Google — the terms that are everywhere in our Expo 2014 program. But as the industry morphs toward DOCSIS 3.1, WiFi both inside and outside the home, HEVC (High Efficiency Video Coding) and other technologies, SCTE remains the preeminent organization for the standards, the training and the certifications that are needed to ensure rapid, seamless and successful adoption.
The reasons for that relevance, even today, are not very different from the reasons why SCTE was successful in the first place: A commitment by the industry to the training and development of its work force; a structure of chapters and committees that encourages grassroots involvement; and the willingness of people throughout the industry to share their time and knowledge with their peers.
That SCTE formula has made the society more valuable than ever to our industry's success. Today, SCTE brings more resources to more members than ever before and is embarking on new programs that are taking its thought leadership beyond North America to the global market.
Among recent accomplishments of note:
• Earlier this year, SCTE introduced its Corporate Alliance Program (CAP) that accomplishes two major objectives: enabling greater collaboration between SCTE and our operator and vendor partners of all sizes, and dramatically expanding access to training and education for our members. Initial operator interest has been off the charts. Cablevision Systems, Charter Communications, Comcast, Cox Communications, Liberty Global, my team at Suddenlink Communications and Time Warner Cable all have become operator partners, and two beta vendor partners — Alpha Technologies and Arris Group — are helping us shape an expansion of the program to the vendor community.
• An immediate benefit of the Corporate Alliance Program has been a huge increase in the number of members who have access to SCTE resources. SCTE membership has risen 20% in the past year, to nearly 18,000 — that's upwards of 4,000 more members of the cable-industry workforce who have access to SCTE tools and training, and who are able to contribute their time and talents to making SCTE even better.
• Availability of and demand for SCTE training and certification resources continue to rise. Just in the past year, we've seen course registrations mushroom from 473 to 6,861, along with a record number of onsite training classes (446 students) and a 32% year-over-year increase in LiveLearning webinar participation, to 1,569. SCTE certifications — including the brand-new DOCSIS Engineering Professional (DEP) certification — were earned by 3,928 industry professionals. At Suddenlink, we've seen tremendous value in employee retention and customer satisfaction as a result of our factoring SCTE certifications into individuals' career paths, and requiring that every technician achieve at least one SCTE certification within 90 days of hire.
• SCTE has become increasingly proactive in driving standards and best practices for our industry, particularly in the area of energy management and availability. The "Energy 2020" campaign being led by Comcast's John Schanz has ambitious goals to reduce energy usage, costs and dependencies by up to 25%. As with all standards initiatives, we strongly encourage vendors who are bringing products to market to become involved in SCTE's standards activities, so their thinking can be part of the process. On that note, don't miss the Energy 2020 session on Wednesday at 1 p.m.
As we move forward, and to insure that we are meeting our members' expectations through the value they derive from our programs and services, we're looking at ways to continue to expand our capabilities at SCTE, both within our own membership and throughout the industry through activities such as:
• Increased emphasis on our chapters, which historically have played a vital role in delivering communication, training and certification, and will be increasingly important as new technologies come to market.
• A new internal SCTE initiative, "Project Granite," is intended to introduce new internal systems, processes and IT resources designed to drive agility and information-driven activity.
• One last point: We are spreading SCTE's influence beyond our traditional boundaries, both through our partnerships with the National Cable & Telecommunications Association, CableLabs and Women In Cable Telecommunications, and with our increasing activities abroad. Hot off the presses is the launch of the International Society of Broadband Experts (ISBE), which will serve as an international gateway to SCTE's vast library of education and certification resources.
As a longtime advocate, I can tell you that SCTE has made tremendous strides in recent years. The good work done by my predecessors as chair, Trinet's Bob Foote and Time Warner Cable's Mike LaJoie — as well as countless board members, chapter leaders, committee chairs and others — has paved the way for accomplishments that will benefit the entire industry well into the future.
As you experience SCTE Cable-Tec Expo 2014 this week, take a moment to recognize how far SCTE and cable have come, and make the commitment to be a part of the process as we continue our progress in the future.
Terry Cordova is the senior vice president and chief technology officer of Suddenlink Communications and is chairman of the SCTE board of directors.
The smarter way to stay on top of the multichannel video marketplace. Sign up below.
Thank you for signing up to Multichannel News. You will receive a verification email shortly.
There was a problem. Please refresh the page and try again.