INTX 2016: WOW Puts Cloud DVR on Roadmap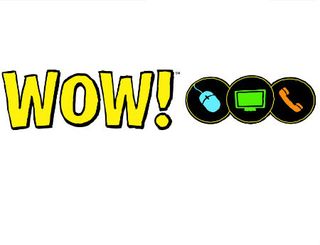 Boston -- IP-VOD and a cloud DVR are among the services that WideOpenWest is planning to add to a new hybrid QAM/IP platform it's deploying in partnership with Evolution Digital and TiVo, WOW chief technology officer Cash Hagen said here during a brief interview at INTX.
WOW is the first MVPD to deploy Evolution's eBOX, which is being outfitted with TiVo's software and user interface.
Hagen said the rollout of the device will get underway in earnest to about 75% of WOW's footprint on June 13.
WOW, he said, will target that product, which blends live TV with OTT apps, to a segment of the market that wants a slimmed down pay TV package that complements (and won't replace) the operator's full-freight HD-DVR offering powered by Arris's Whole Home Solution, which also supports integrated OTT apps.
WOW's new offering, branded as "SW!VEL," will include the broadcast basic channels and integrated OTT apps in the initial phase of the product, Hagen said.
Phase II, slated for a summer launch, will add IP-VOD to the mix (through Evolution Digital's new eVUE platform), and Phase III, slated for early next year, will add a cloud DVR to the mix, he said.
The smarter way to stay on top of the multichannel video marketplace. Sign up below.
Thank you for signing up to Multichannel News. You will receive a verification email shortly.
There was a problem. Please refresh the page and try again.