Hulu to Add Video Downloading 'In a Few Months'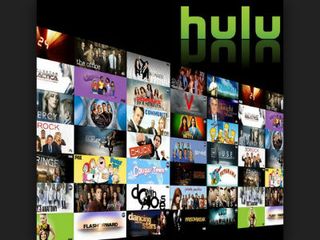 Add Hulu to the growing list of OTT service providers that will enable subs to download titles and watch them offline.
"Yes, it's definitely on our road map. It's something that we're going be doing in a few months. We're working hard on the technology around that and getting the rights squared away," Hulu CEO Mike Hopkins told Adweek.
That keeps pace with the trend. Netflix added that option (for certain titles) last November, adding a feature that is also supported by another rival SVOD service from Amazon.
Hulu, coincidentally, is seeking those rights and capabilities as it gets ready to launch a virtual MVPD service. Comcast and some TV Everywhere apps from programmers like Starz already offer download options. Comcast's cloud DVR service for X1, for example, lets users "check out" a digital copy of a DVR recording to take with them for offline viewing on tablets and other supported mobile devices. Hulu's coming pay TV service will also offer a cloud DVR, though it's not clear yet if Hulu will also allow subs to sideload recorded shows to other devices.
RELATED: Hulu Sneaks a Peek at OTT TV Service
"It's going to be fully functional, just like you could expect from a regular DVR," Hopkins said in the Adweek interview.
Dish's $99 portable video device, HopperGO, lets subs take DVR-recorded TV shows and movies on the road for offline viewing.
RELATED: Dish Pitches Free HopperGO to New Subs
Having Hulu join the downloading mix soon represents another step toward irrelevance for PlayOn Cloud, a recently launched service from MediaMall Technologies that enables users to record and download movies and shows from Netflix, Amazon Video, Hulu, HBO Now and other subscription services.
RELATED: PlayOn Cloud Takes OTT Offline (subscription required)
The smarter way to stay on top of the multichannel video marketplace. Sign up below.