Huggers: 2015 A 'Breakthrough Year' For TV As An App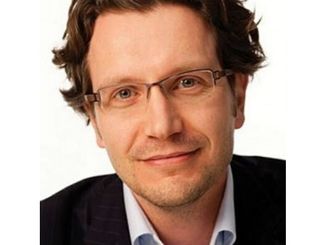 Erik Huggers, the former Intel Media exec who headed up OnCue prior to its sale to Verizon Communications last year, is still a big believer in over-the-top video and its ability to change and disrupt the pay-TV landscape.
Huggers (pictured), now a member of the supervisory board at Germany-based mass media company ProSiebenSat.1 Media AG, expressed as much this week in a column that also provided a dim view of the traditional pay-TV market and its future prospects.
For starters, he recalls pitching streaming media to the original Endemol Entertainment board in the mid-1990s as he tried (and largely failed, apparently) to convince them that "TV was going to be just another application on the Internet."
Fast-forward to today, and that view is prescient, as OTT is all the rage, as Nickelodeon, HBO, CBS, Dish Network (via new Sling TV service), and John Hendricks' new offering, CuriosityStream, to name just a few, launch or prepare to introduce direct-to-consumer, broadband-fed offerings.
"It's amazing that it took this long, but we are finally witnessing changes that will unleash the perfect storm," noted Huggers, who departed Verizon a few months after the telco snapped up the OnCue assets.
And that's not great news for the pay-TV industry, he added, pointing out that his two kids don't watch any linear television as they are drawn to sources like Netflix, Amazon and YouTube, and "could not be less interested in" Comcast's TV service.
OTT services such as Netflix and Amazon "have stripped most channel brand attribution and have commoditized its value," he explained. "Combine that with big original programing budgets from those same players and you can see the writing on the wall for the decline of linear PayTV services."
He also talked up the shift to digital advertising, and wondering if shifting TV ad budgets will continue to gravitate toward premium video content. On that note, check out our special section in this week's issue on programmatic TV, where we offer a variety of examples (subscription required) of how digital-like automation is coming to the TV ad scene.
And he's definitely not on the cable industry's side when it comes to recent regulatory activity, holding that the FCC's decision to redefine broadband as 25 Mbps (downstream) and the plan to reclassify broadband as a Title II "will safeguard OTT services."
While his original vision for OnCue remains in question as Verizon figures out how those assets will factor into its own virtual MVPD offerings, it's quite clear that Huggers still believes that the pay-TV market faces its biggest challenge yet.
The smarter way to stay on top of the multichannel video marketplace. Sign up below.