How Connected TV Will Move the Ad Industry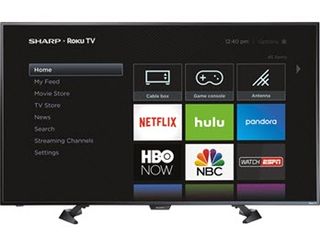 The advent of connected TV (television programming delivered via over-the-top devices) has sent shockwaves through the television industry and the lives of consumers.

Disrupters like Netflix and Hulu have moved from streaming videos in browser-only environments to making content available on virtually any device and from strictly licensing content to developing original shows, ushering in what some have called "the golden age of television."

It's changed how consumers watch TV, transforming the medium from appointment-based watching and recording to one where viewers watch what they want, when they want, wherever they want from any of hundreds of different OTT apps and services.

These changes aren't just good news for the streaming services or television fans; connected TV (CTV) also presents advertisers with fresh avenues for reaching new customers, serving ads to ideal audiences, and generating revenue.

But how, exactly, do advertisers understand and measure the impact of their CTV investments? Unfortunately, not very well. Because CTV advertising falls somewhere between digital and traditional TV, the industry can't agree on how to measure it. The environment doesn't support cookies or traditional viewability measurements, and CTV isn't tied to linear TV's conventional demographic-based audiences.

As the industry confronts a series of crossroads around CTV, let's explore some of the challenges, solutions and metrics that are emerging.

Sticking With Tradition: GRP
CTV's similarities with traditional TV mean that many advertisers have turned to the traditional television metric of Gross Rating Points (GRPs) to measure ads on connected devices. By paying attention to reach and frequency, these advertisers are simply applying a metric they already know and use.

Beyond convenience, GRP enables marketers and agencies to evaluate their CTV investments in line with their traditional TV buys. That means advertisers can include CTV in the same high-level media plan they use for all their TV activities.

Despite these upsides, GRP will prove too broad and flawed a metric for CTV. Whether an advertiser reaches one individual a million times or a million individuals just once, the GRP will be the same.

Advertisers that rely on GRP alone will be unable to answer these and other questions. More significantly, this focus on traditional TV metrics is beginning to shape — and obstruct — the path forward for CTV. By relying solely on GRP, advertisers may fail to consider richer ways to measure CTV, particularly those that give their digital counterparts deep insights into their advertising efforts.

Today, digital advertisers have access to the technology they need to target specific groups of consumers with personalized messages all along the customer journey. CTV advertisers, too, can draw on advanced data analytics to gain a deeper understanding of individual consumer behavior and improved attribution. By combining rich data with a robust cross-device graph (think of a massive table with tens of billions of entries representing links or relationships between cookies, mobile device IDs, households, smart TVs or connected TV devices), brands can link CTV data with data from other devices belonging to the same household to create complex and comprehensive consumer profiles. They can then use this information to serve customized ads targeted to just the consumers or households that match their desired audience and measure the results.

Advertisers with e-commerce-enabled websites, on the other hand, can advertise to consumers on CTV, then measure subsequent online visits across devices from households that were exposed to the CTV ad. They can even leverage real-time machine learning to optimize the campaign to find CTV audiences similar to those that are visiting their sites in real-time.

However, adopting metrics from digital advertising won't solve all the challenges surrounding CTV — it may even bring some of its own. For instance, not every publisher has fully embraced the tech platforms that enable this advanced targeting and measuring in CTV environments. Concerned about data leakage, some publishers are reluctant to give buyers all of the signals they need to target or measure in these environments.

The good news, though, is that many publishers are already allowing advertisers to target and measure on their own platforms. And now these publishers are benefiting from the incremental increase in demand from the "stickiness" that comes from advertisers who continue to increase their investments in OTT because they can reach just the audiences they want and measure the impact of those investments against their bottom line.

Moving the Industry Forward
What can advertisers do to make sure they're making the most of their CTV investments right now?

Using GRP is a useful step to making it easier for some advertisers to direct more TV budgets into CTV, but the industry shouldn't stop there. The advantage of CTV over linear TV is that it can be measured against other behaviors across devices.

And we finally have the technology and capabilities to do it. Still, it may take some time and additional work across the publisher ecosystem before advanced analytics is fully supported on CTV. Advertisers shouldn't stay complacent; they must continue to push and support the evolution of GRP measurements on CTV and insist on the ability to target and measure in rich detail across environments.

At the same time, as publishers continue to support GRP measurement, they must lean forward and embrace the potential for rich targeting, analytics and attribution on their inventory. The "golden age of television" has certainly arrived for consumers. Now it's up to all of us in the industry to ensure advertisers realize the full potential of this golden age as well.

Kevin Fennelly is director of TV products and solutions at dataxu, a Boston-based software provider for marketing professionals.
The smarter way to stay on top of the multichannel video marketplace. Sign up below.