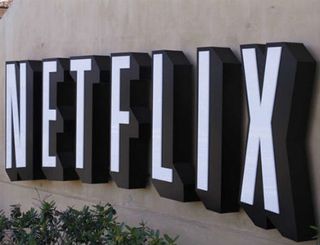 As Netflix prepares to invade six more countries in Europe later this year, Berstein Research analyst Carlos Kirjner attempted to size up the streaming giant's global opportunities in a report issued last week.
The "opportunity is more limited than many realize," the analyst wrote, noting that infrastructure and affordability issues will limit Netflix in markets such as Latin America.
But the forecast still seems to present some pretty big numbers. "Assuming generously that Netflix deploys aggressively in 17 new countries over the next 2-3 years, we believe that by 2023 the number of broadband households in these markets with fixed connections capable of supporting SVOD will reach 243M," Kirjner suggested.
He also sees Netflix reaching about 65 million international subs, or roughly a 50% share of the research firm's estimated international SVOD market, but only "if it deploys service very aggressively across all 17 incremental countries in our assumptions."
That's a sizable jump from where Netflix is today internationally, with 10.9 million subs. While 14% of that total comes from the U.K. and Ireland, and 25% from Canada, Netflix, to Kirjner's earlier point, has only been able to scratch together about 1.5 million customers in Latin America (1% of total households), despite having launched there more than two and a half years ago.
He also believes that Canada is Netflix's sole profitable international market. Netflix's international business posted first quarter loss of $35 million on revenues of $267 million. Netflix told investors that its international division was on a path to achieve profitability this year, but noted that European expansions will keep the unit operating at a net loss throughout the rest of 2014.
Even with some tempered expectations in a few challenging international markets, Kirjner still raised his 12-month target price on Netflix to $260, valuing company's international opportunity at roughly $140 per share, its domestic business at $100 per share, and its DVD business at $20 per share.
The smarter way to stay on top of the multichannel video marketplace. Sign up below.
Thank you for signing up to Multichannel News. You will receive a verification email shortly.
There was a problem. Please refresh the page and try again.